AZ Cyber Initiative
Cyber Bootcamp
Next Bootcamp Session: Fall Break 2023
Preparing High School Students to Lead and Thrive in the Cyber Workforce of the Future
The AZ Cyber Initiative's Cyber Bootcamps are designed to identify and prepare the next generation of cybersecurity leaders in Arizona. Each session provides one-week introductory course for 9th-12th grade high school students interested in pursuing a career in a cybersecurity-related field.
The Cyber Bootcamp curriculum is developed through partnerships with affiliated nonprofits, leaders in the cybersecurity industry, and an array of local, state, and federal institutions in both the public and private sectors.
Curriculum
Valuable skills to give students a headstart on a future career in cybersecurity.
Subjects and Courses Include:
Intro to Cybersecurity
Network Security
Pen Testing
Password Cracking
Cryptography
Threat Intelligence
Forensic Techniques
Vulnerability Scanning
Malware Analysis
Cyber Bootcamp Speakers & Instructors
Sessions are led by leading cybersecurity and IT professionals with a wide range of backgrounds and experience.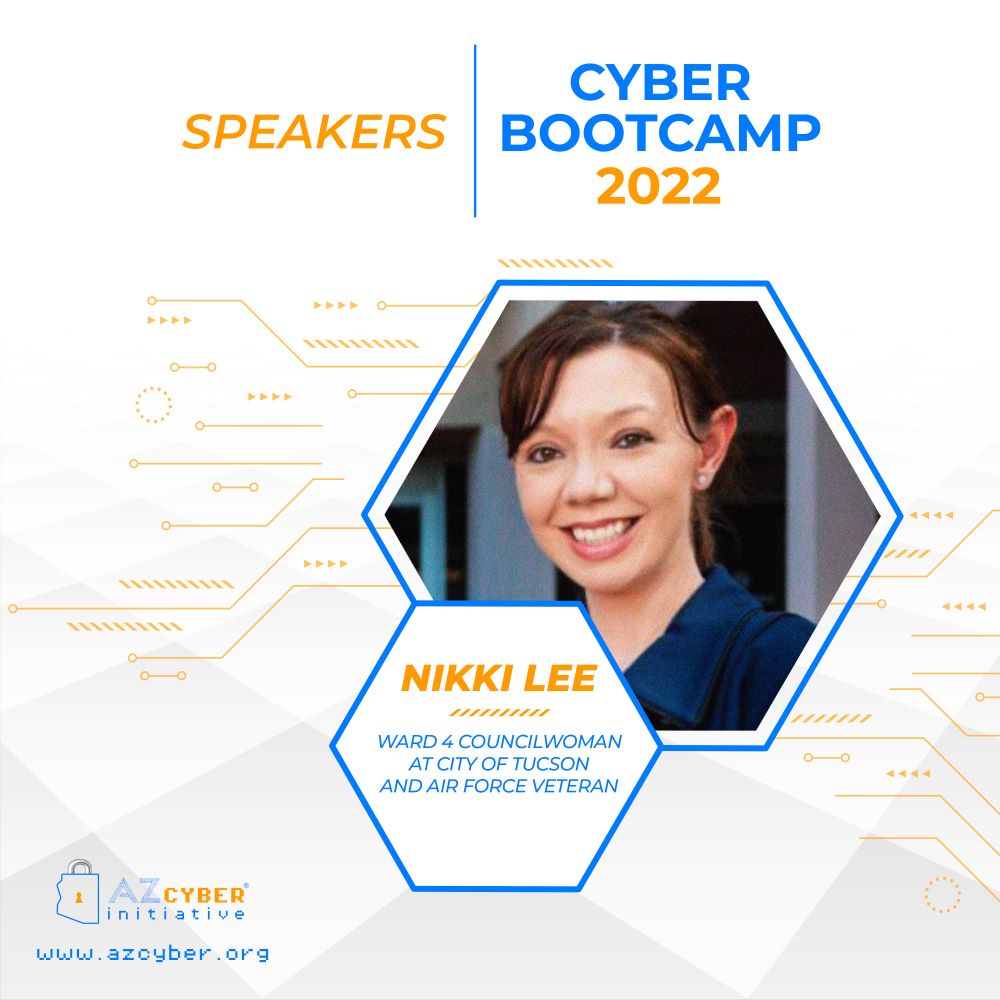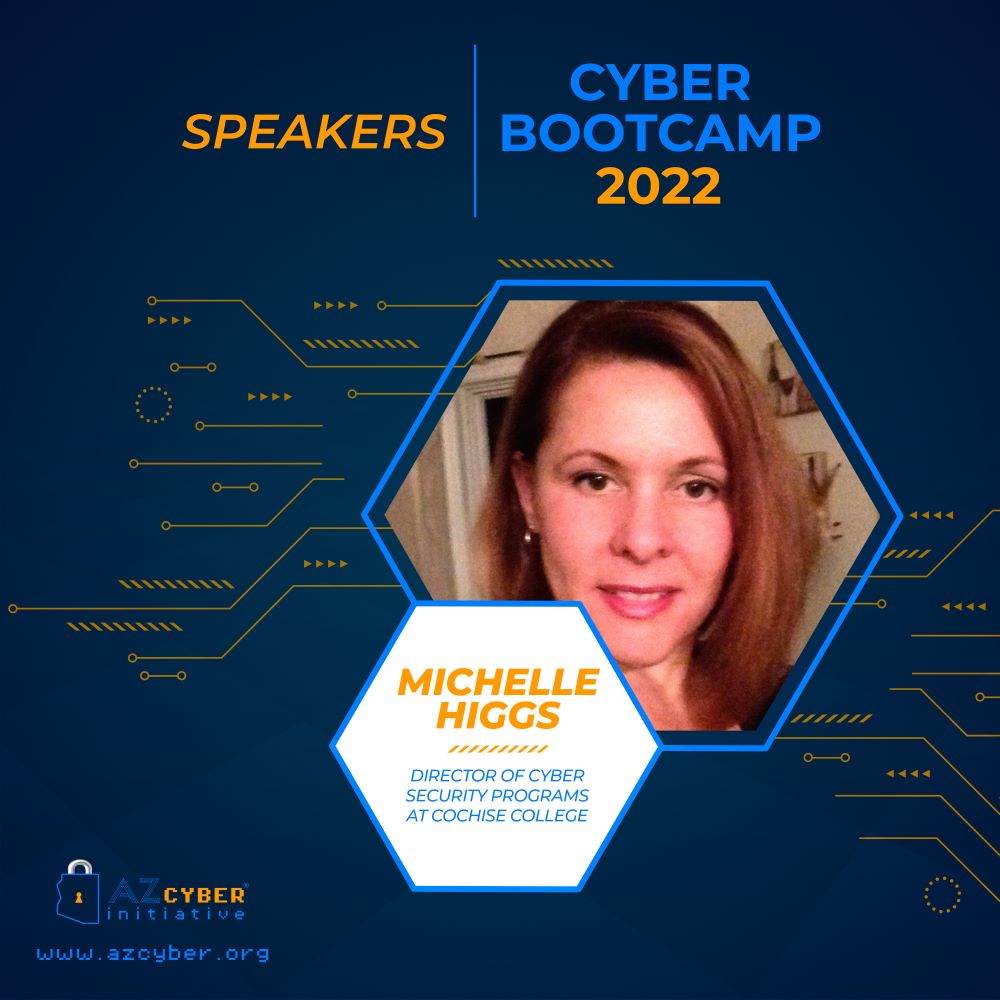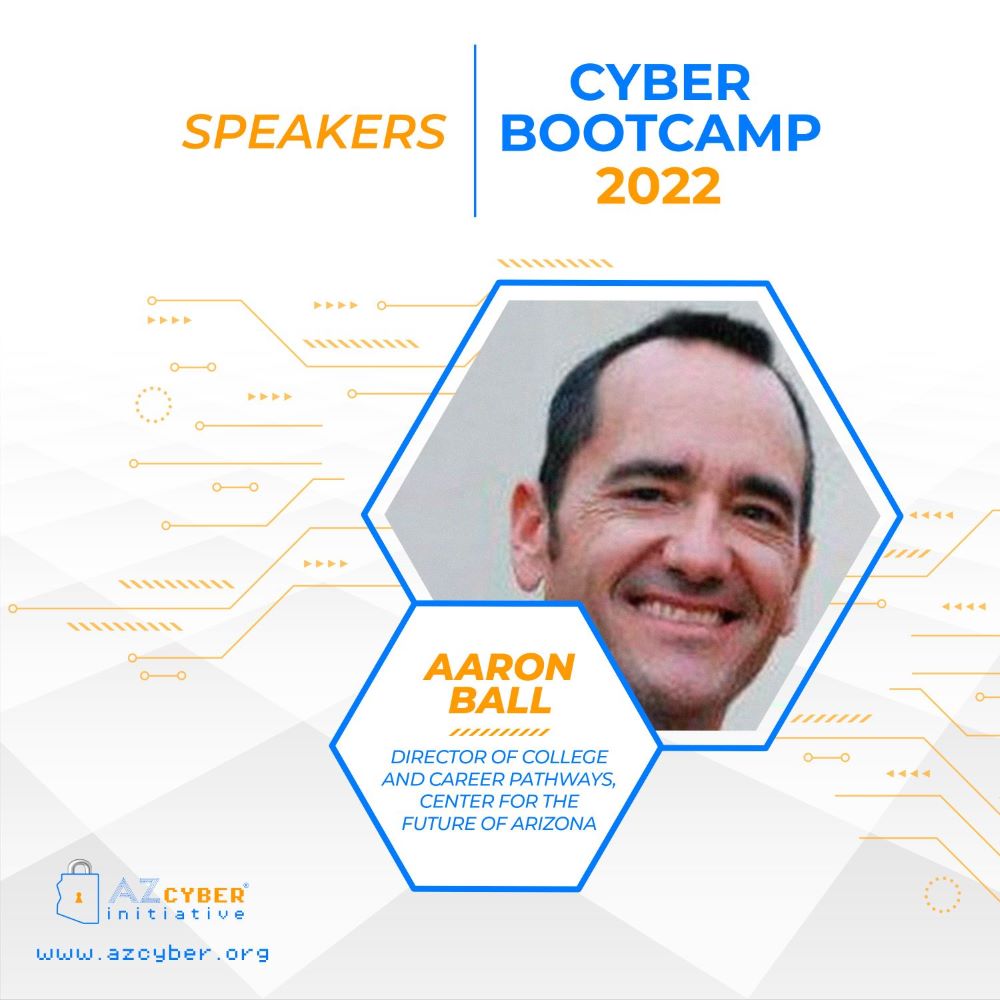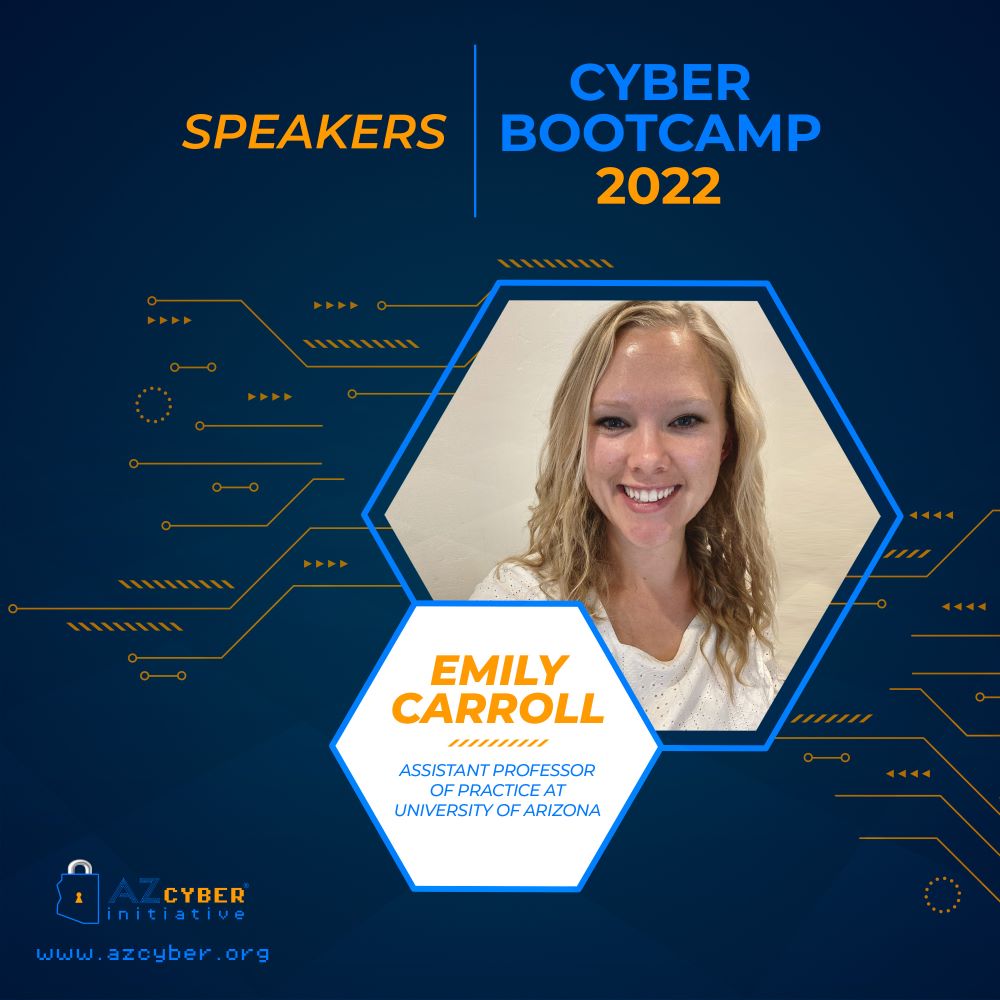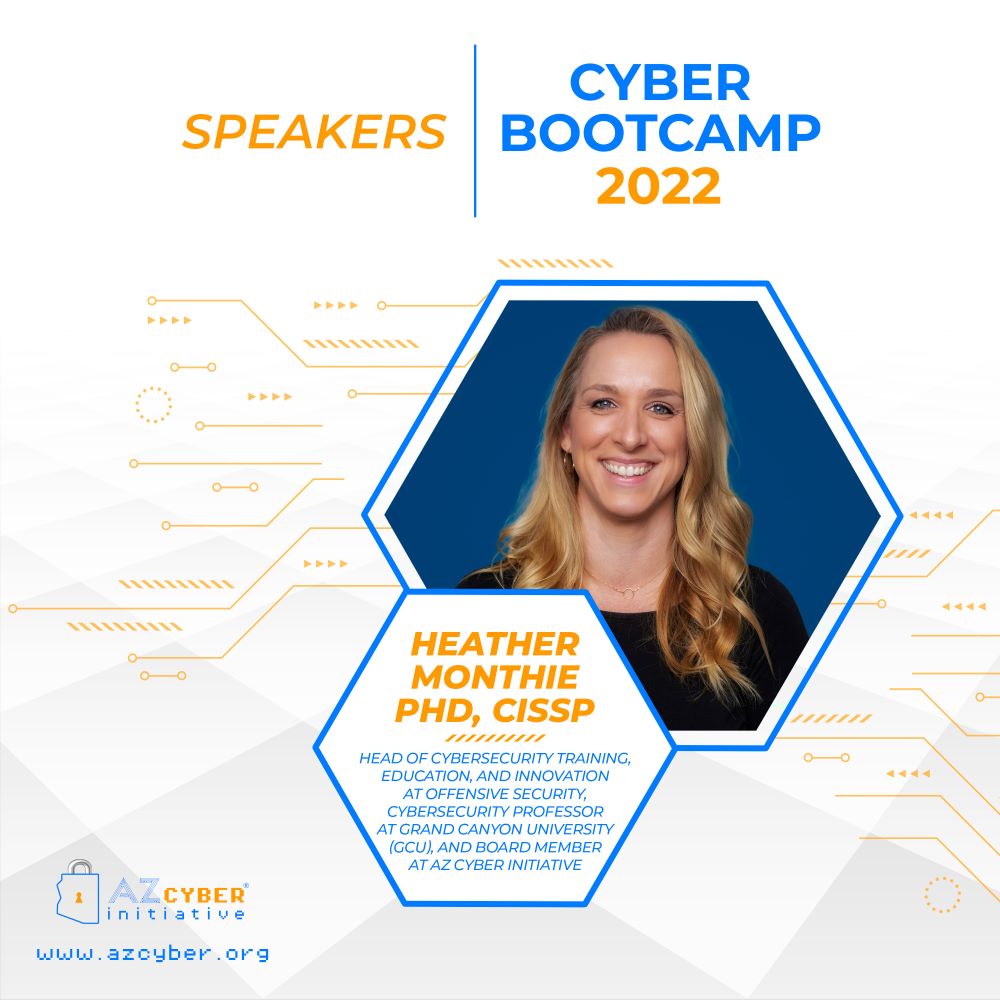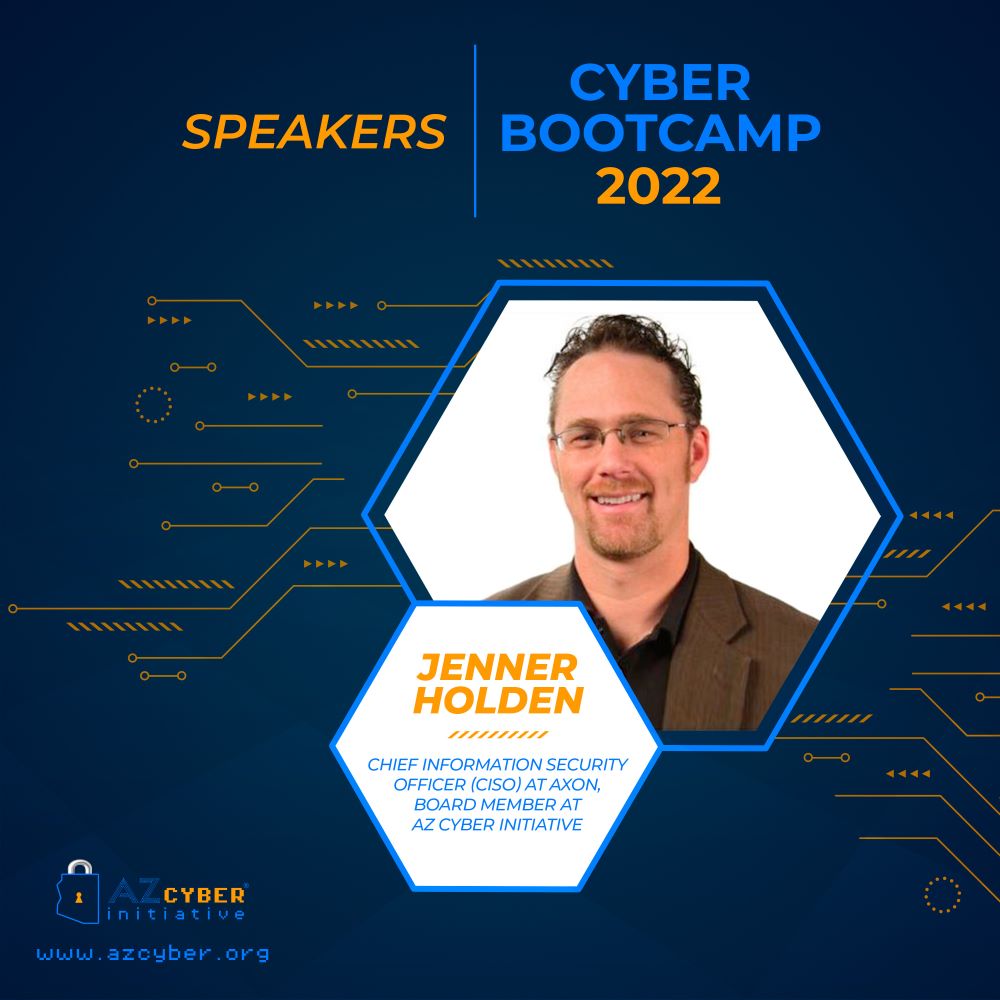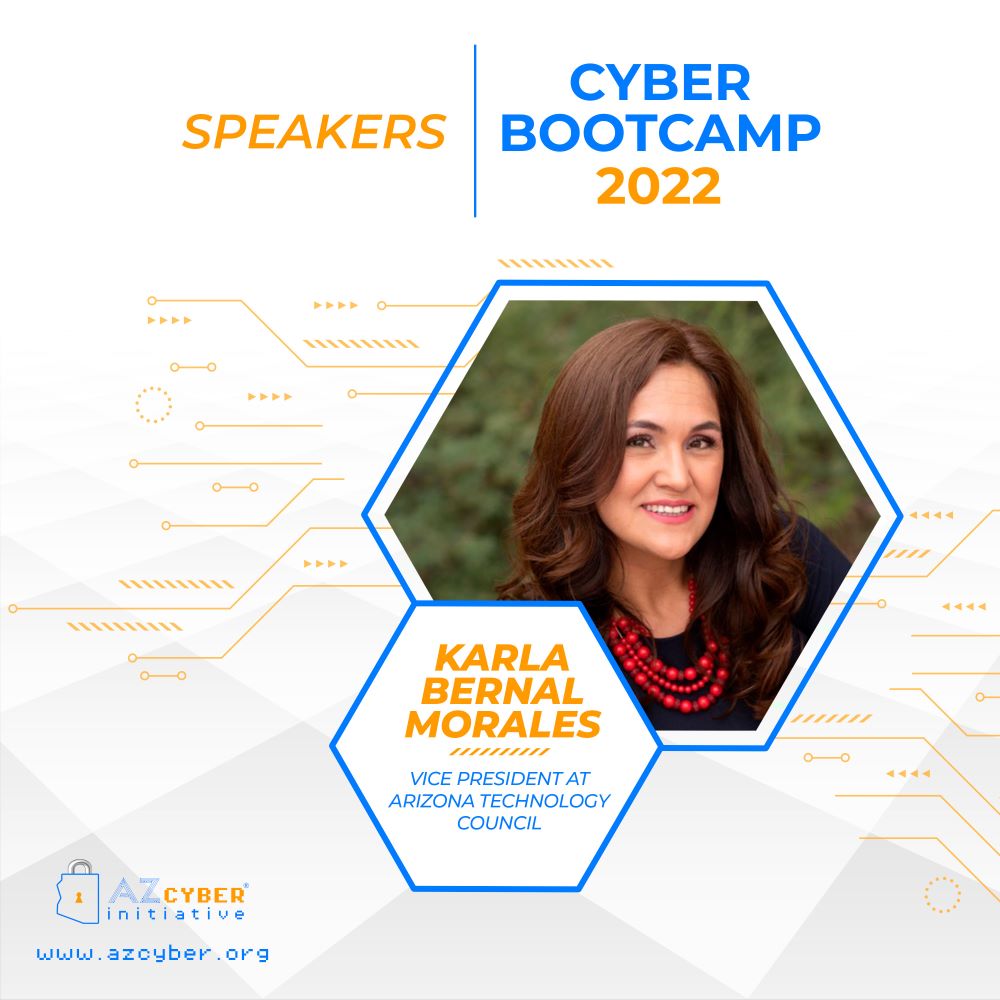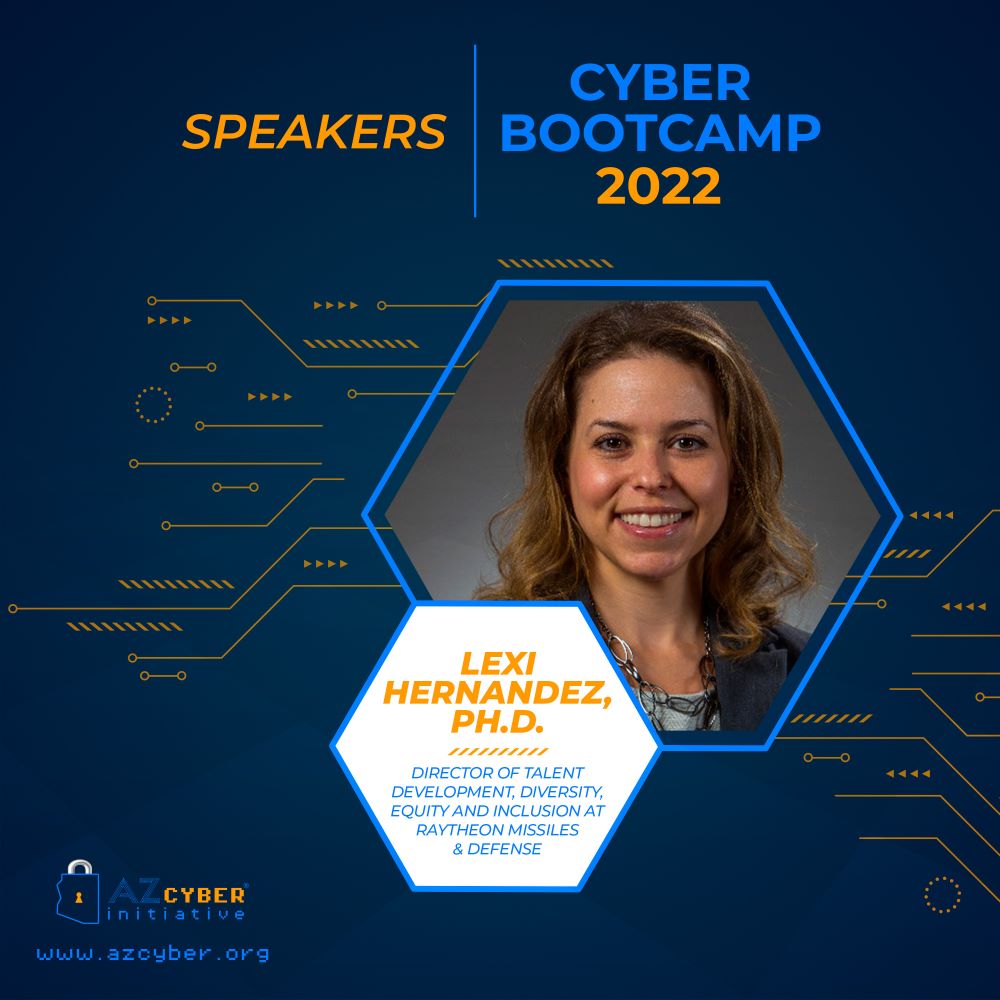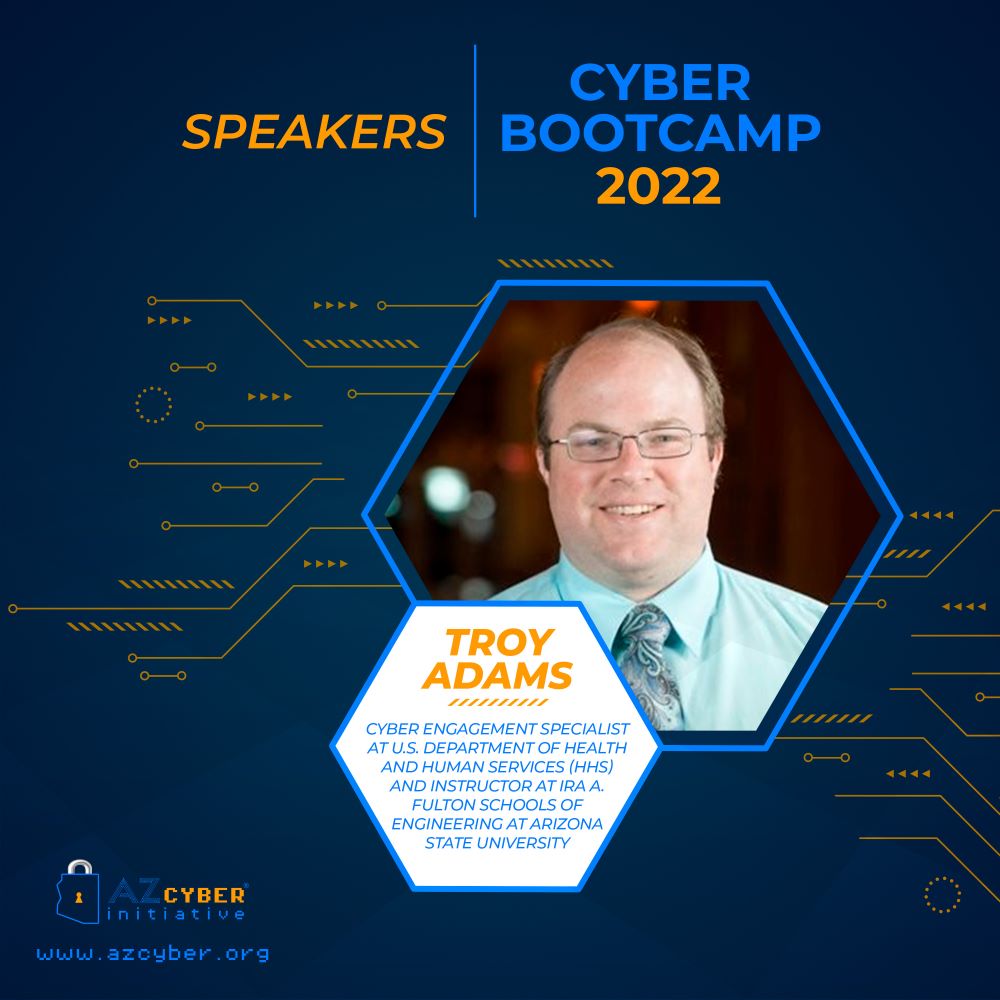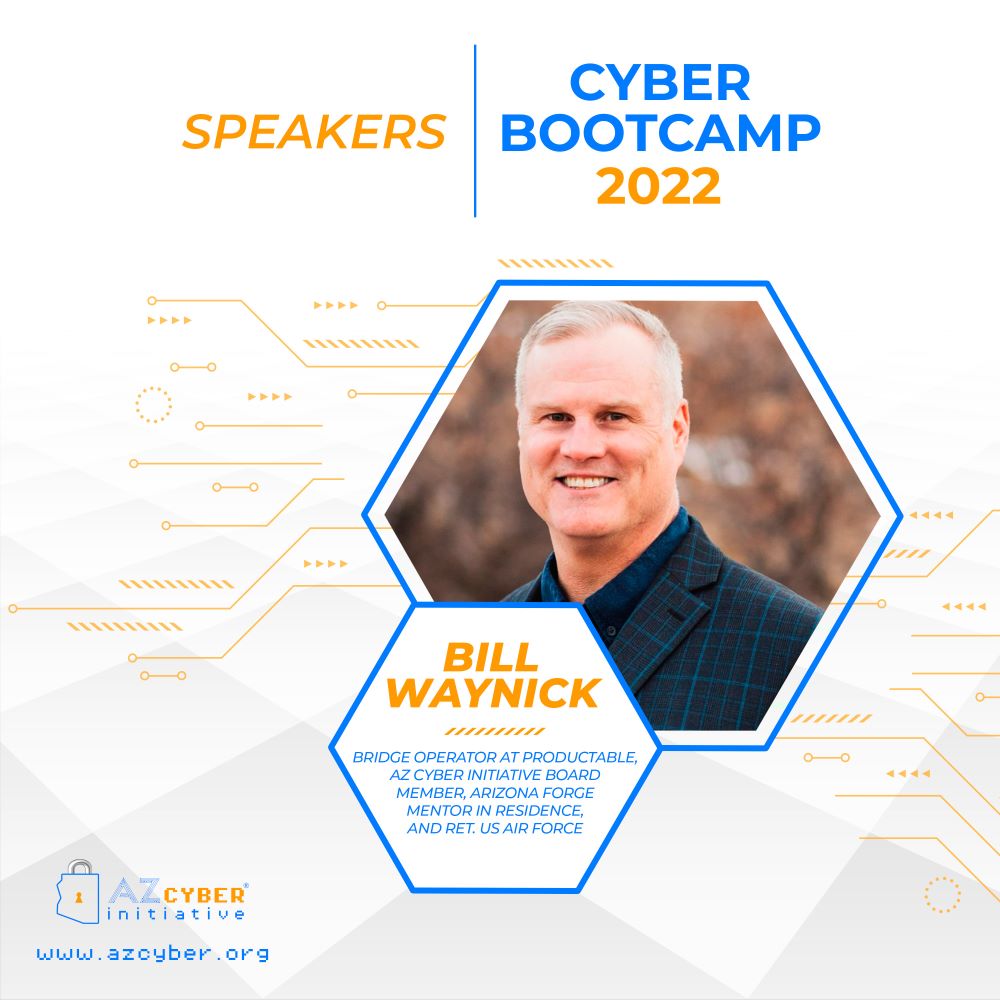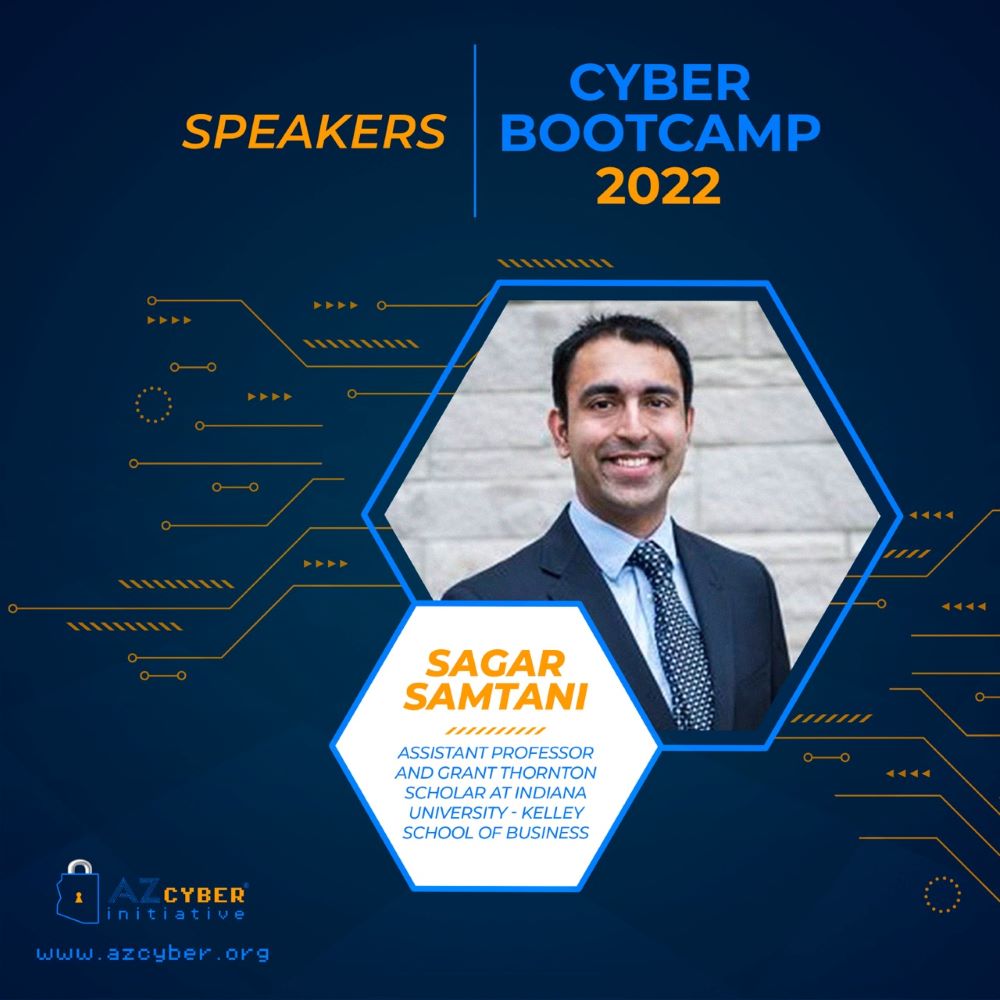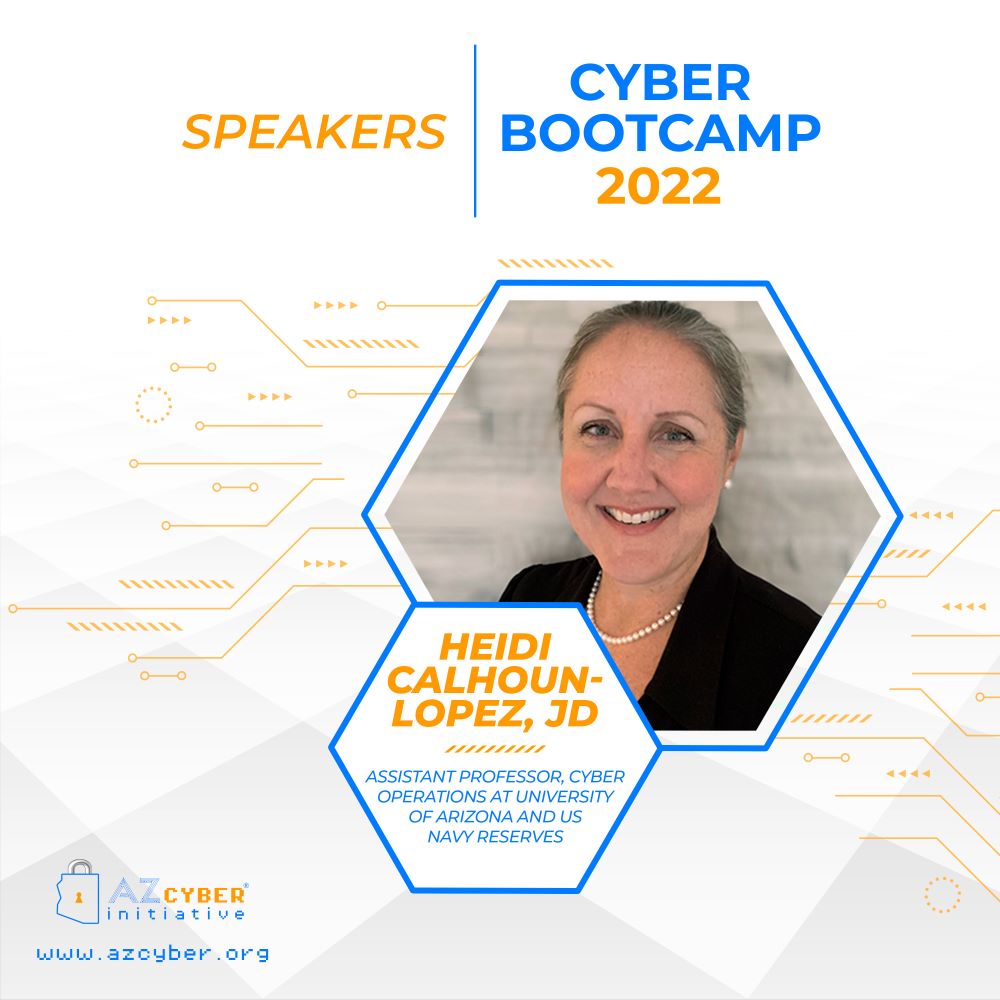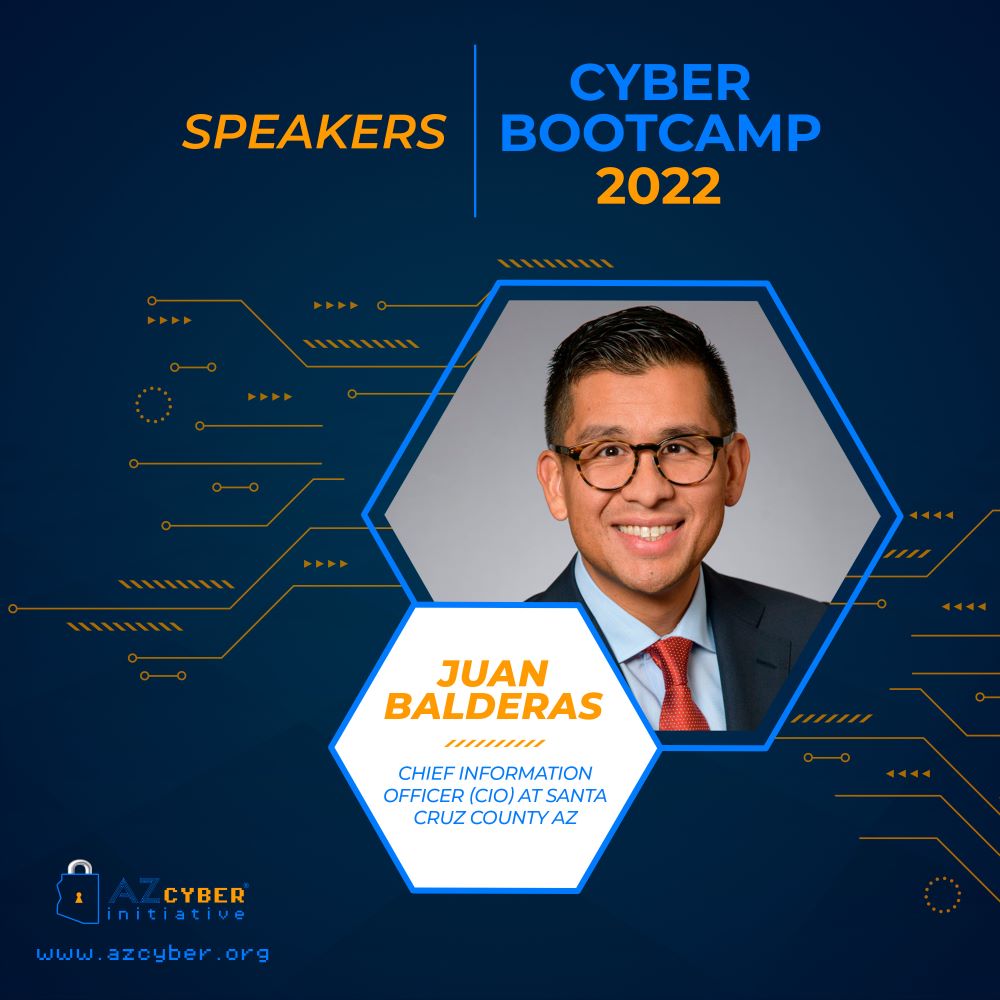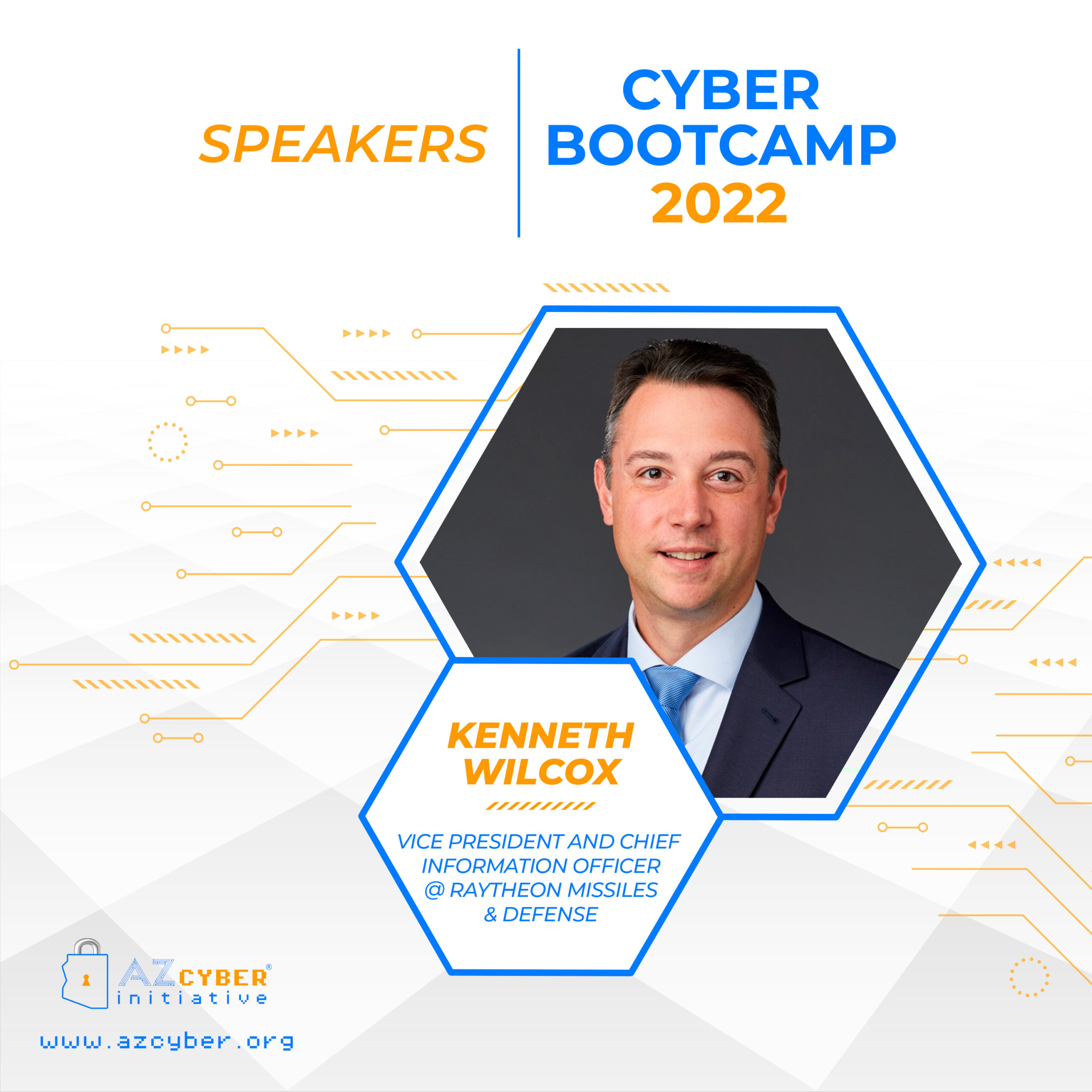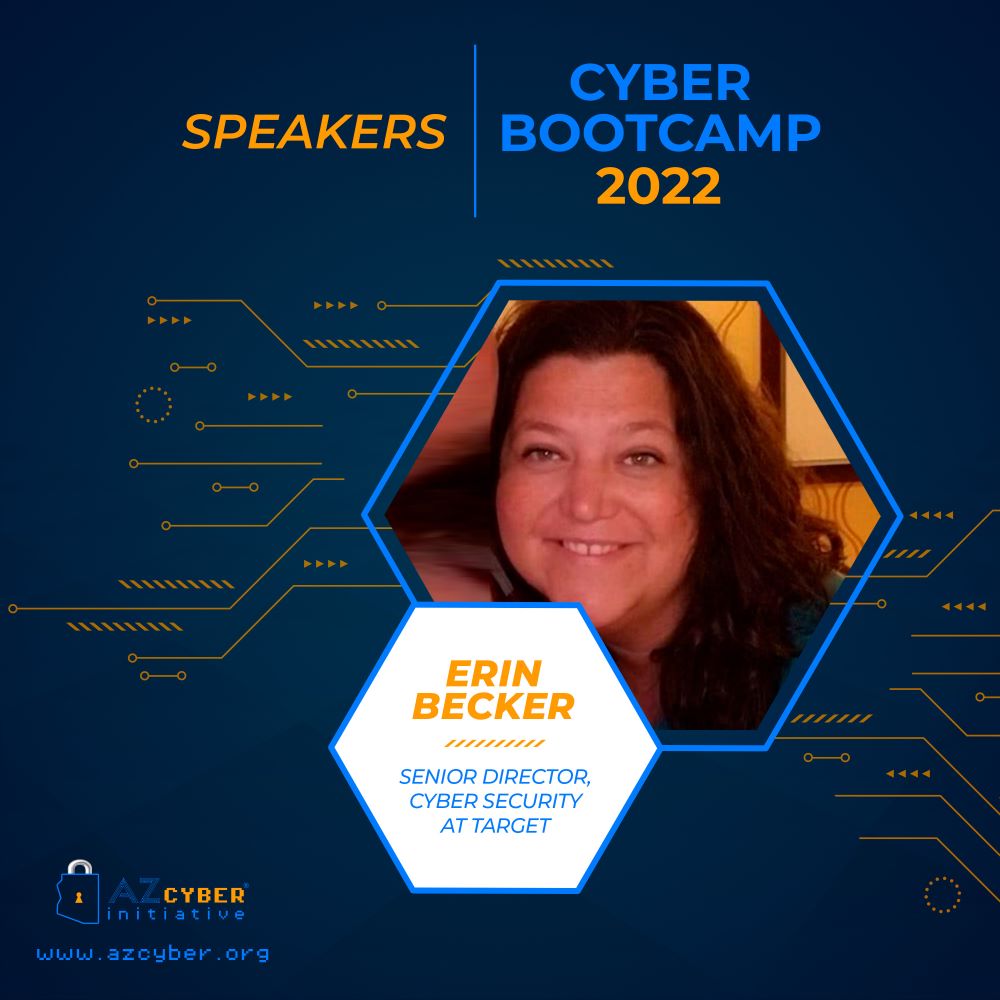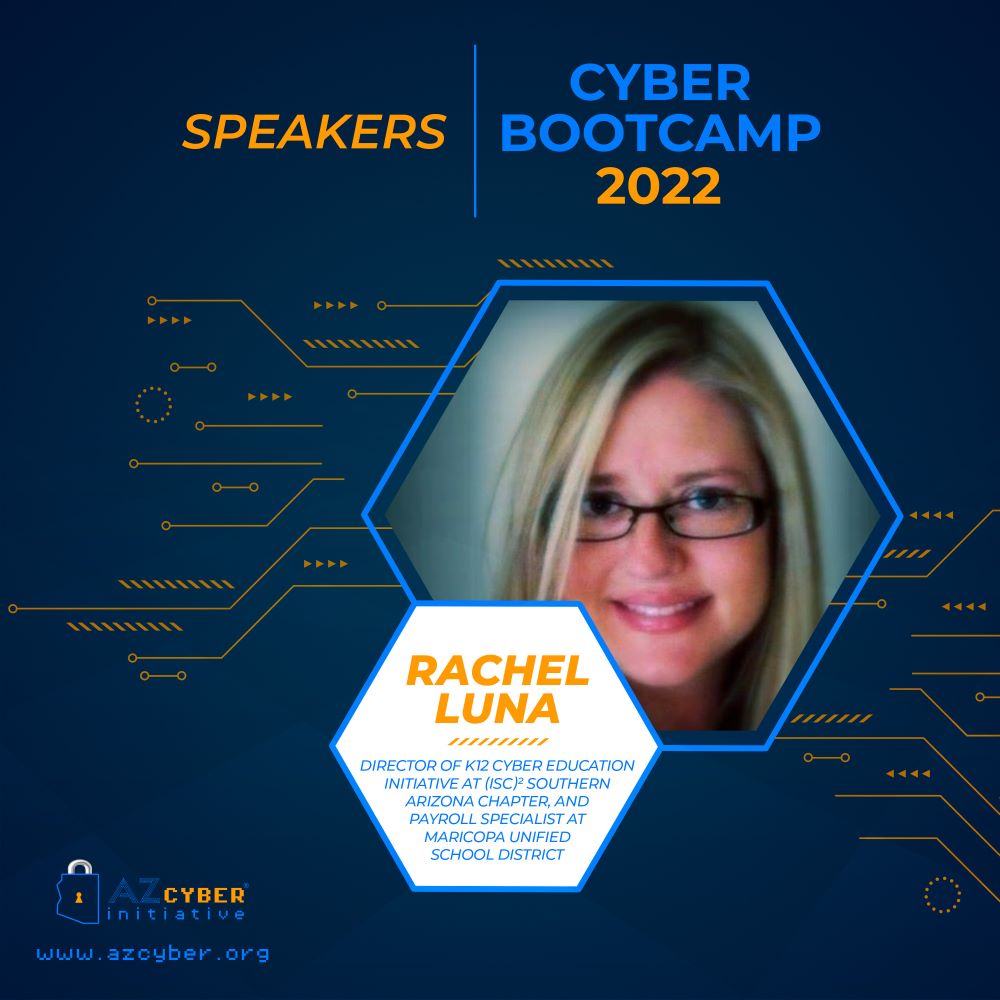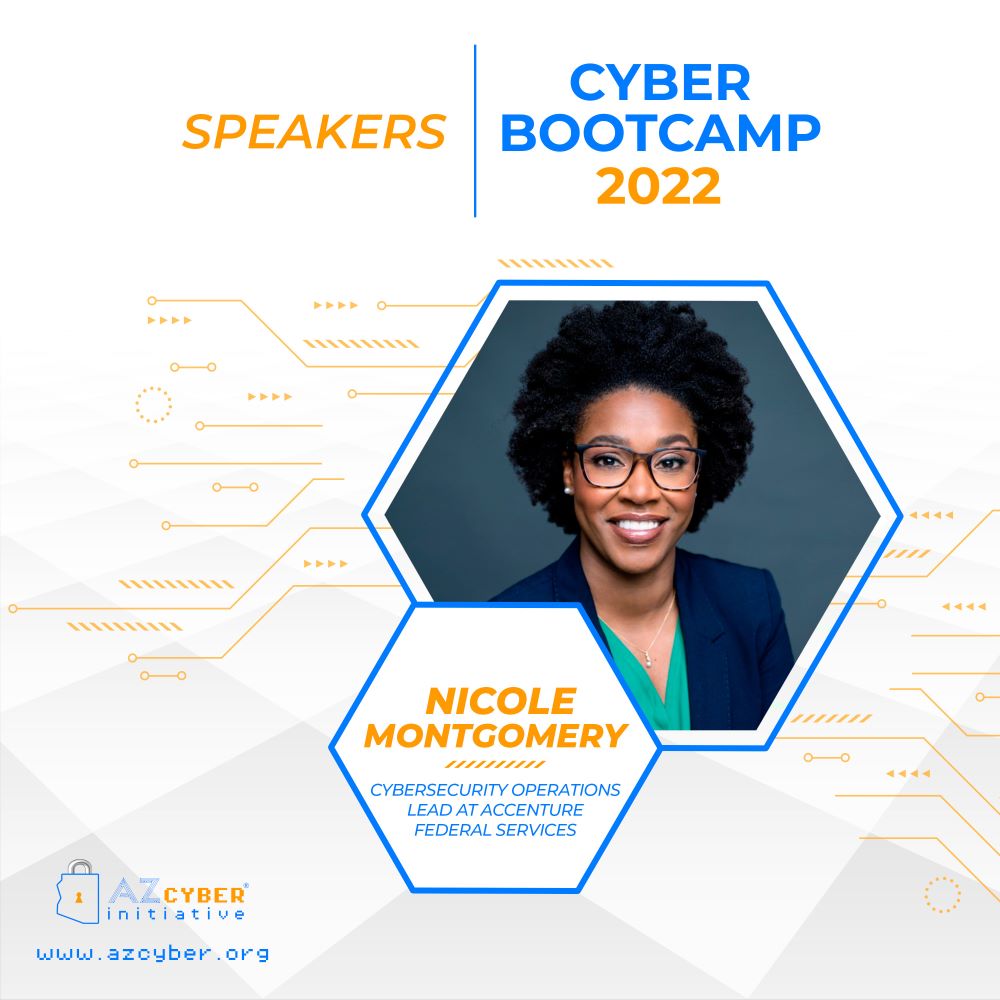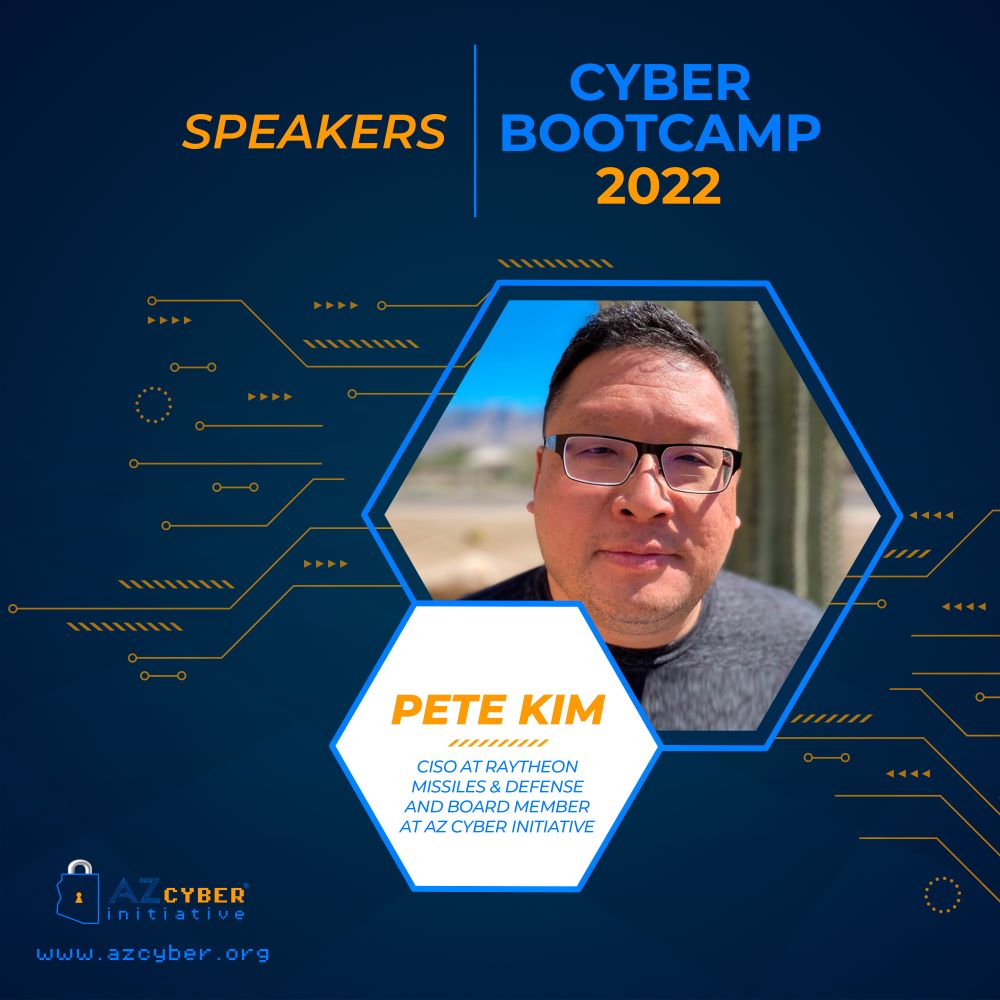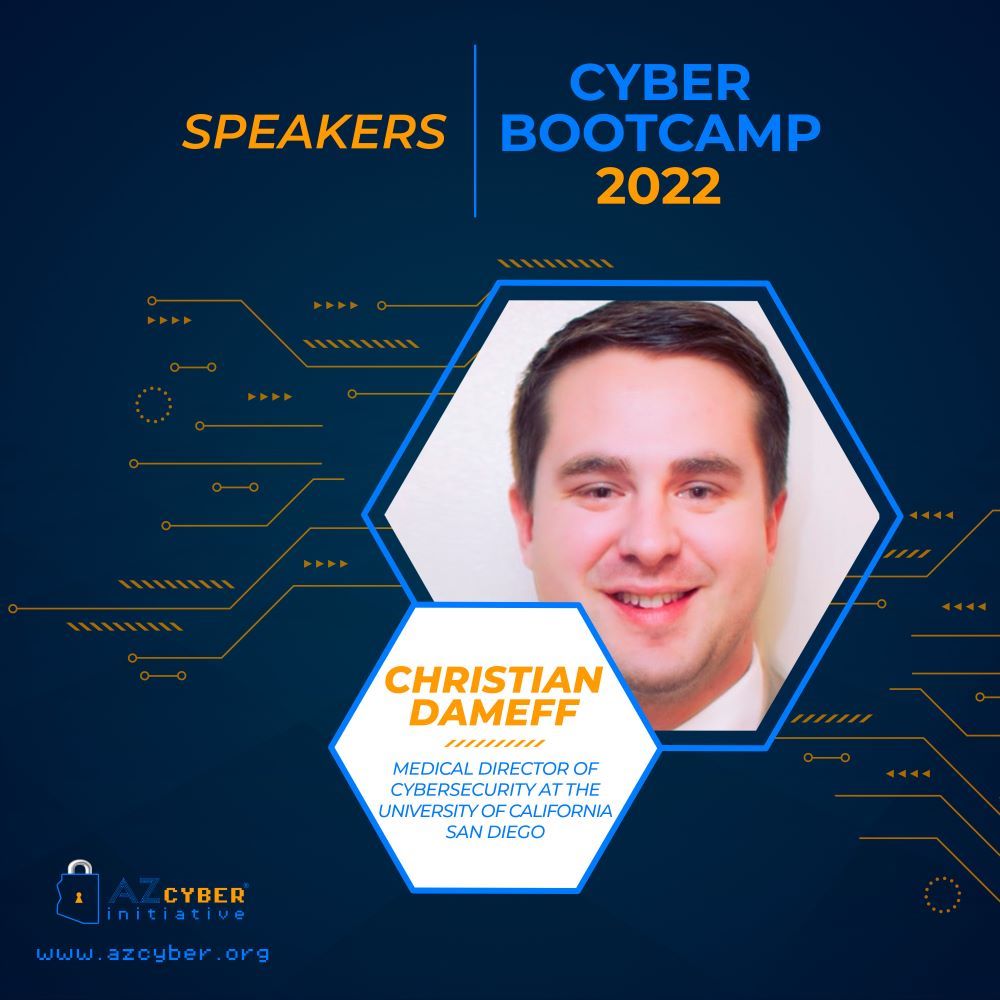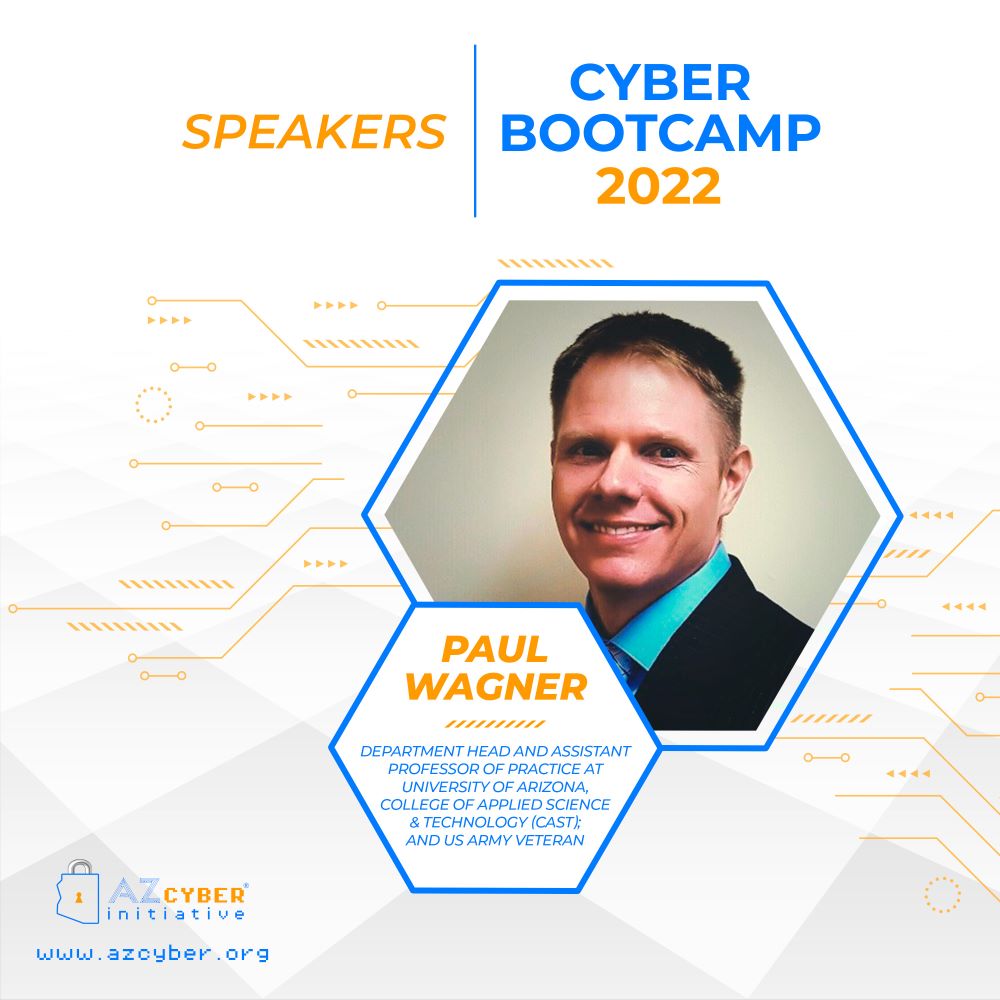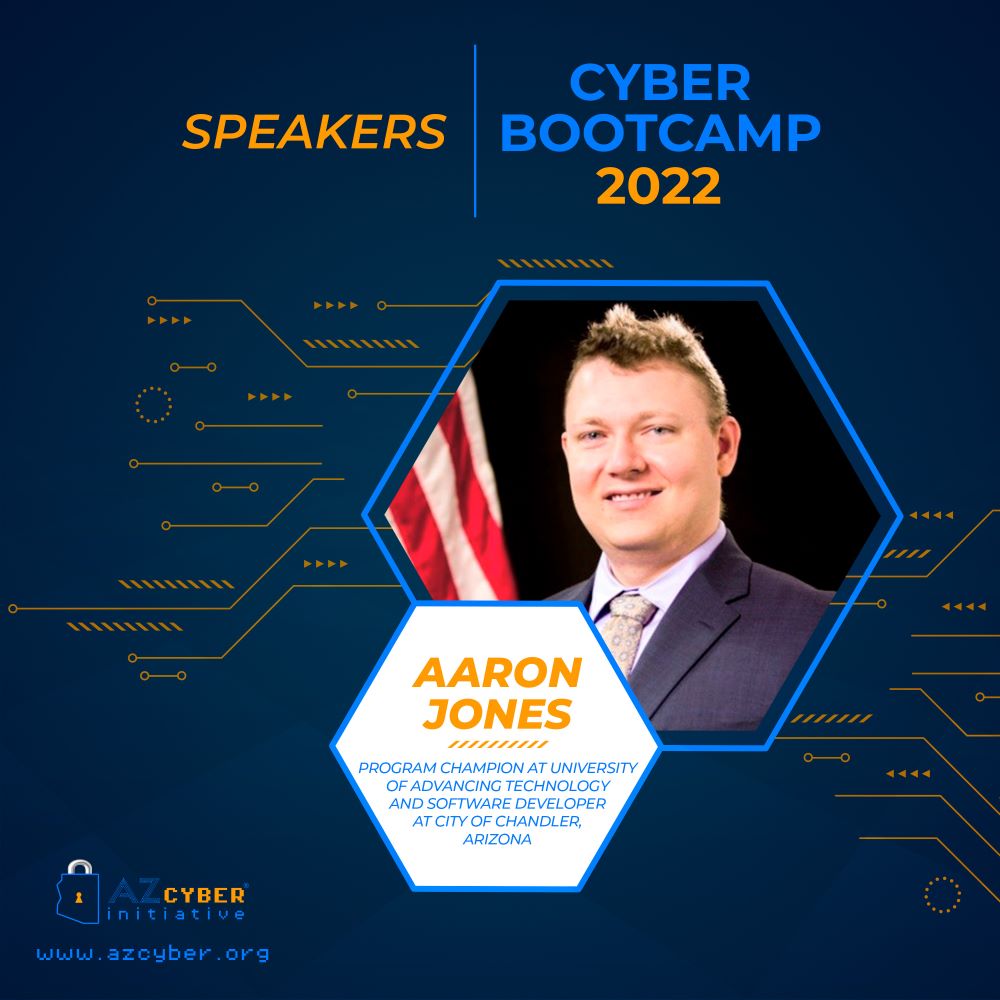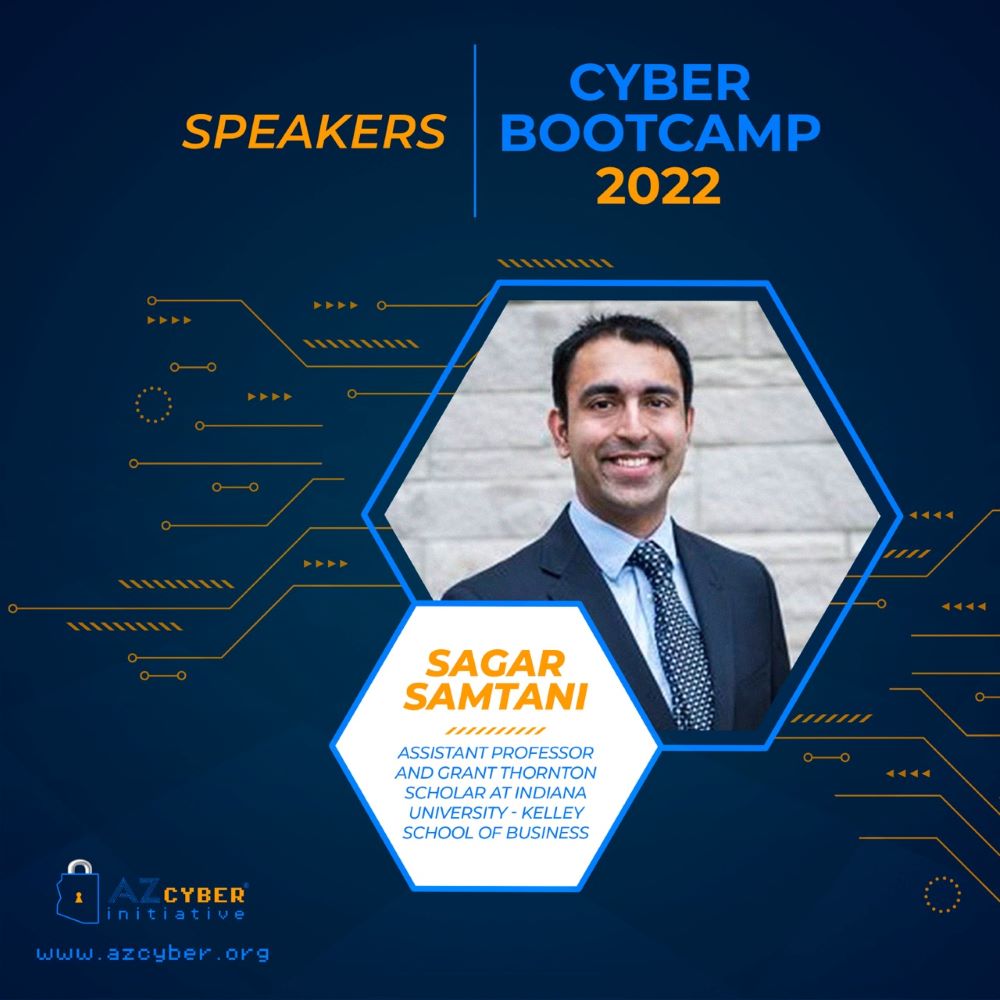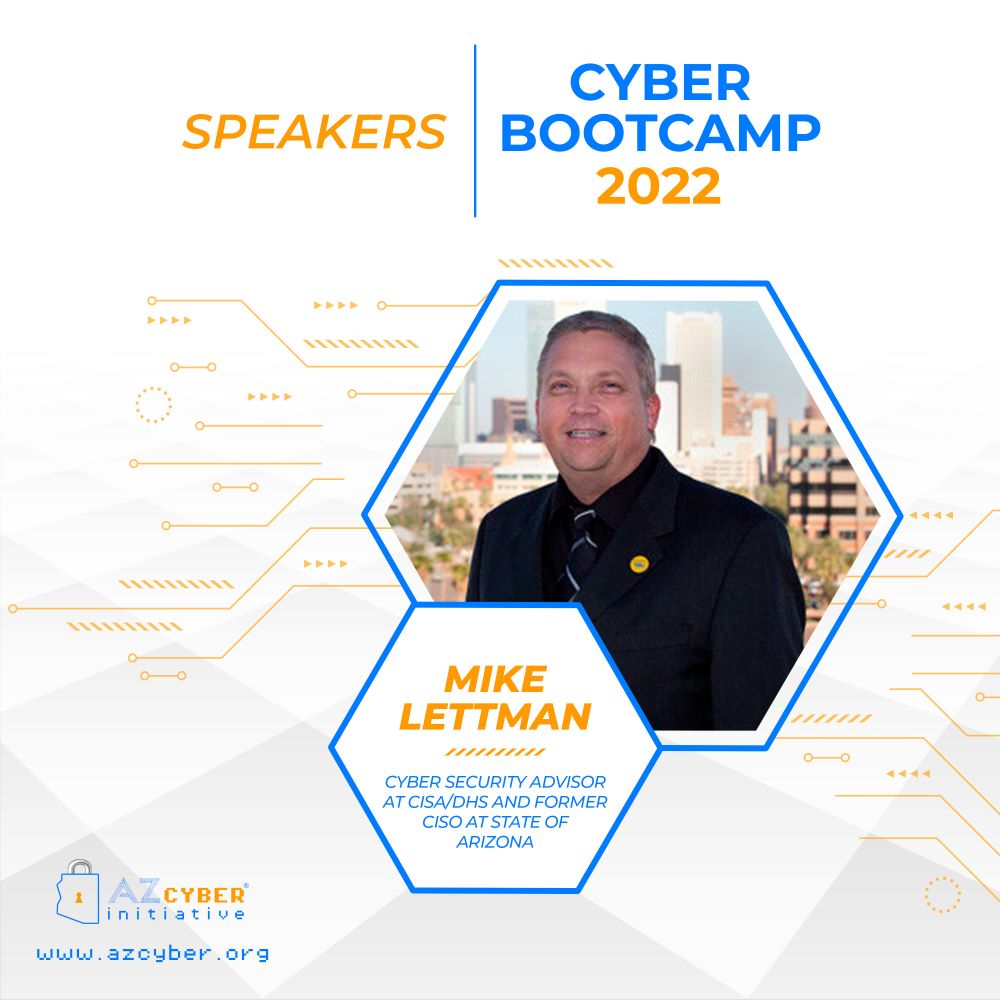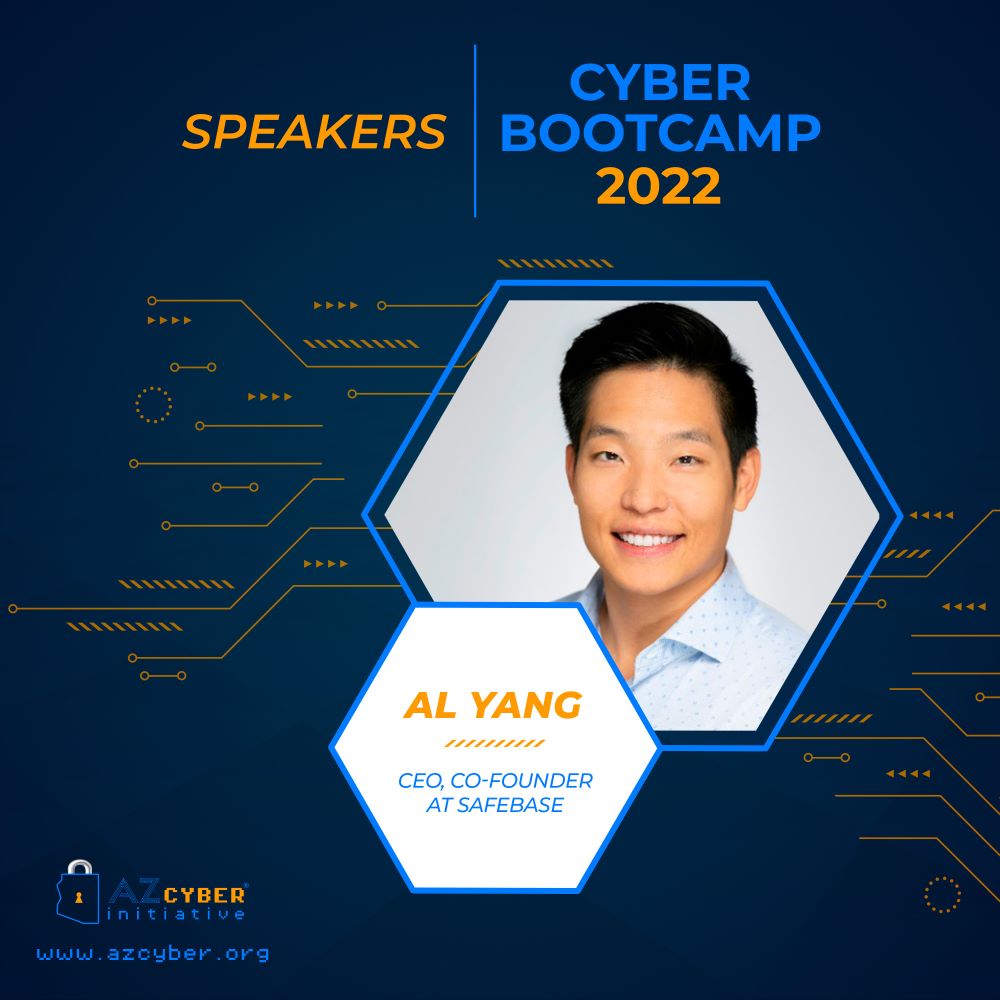 Frequently Asked Questions
What is the Cyber Bootcamp program?
The Cyber Bootcamp Program is a one-week introductory to cybersecurity course for rising 10th-12th grade high school students in Arizona. At a Cyber Bootcamp, participating students learn to apply a wide range of cybersecurity concepts through hands-on and project-based learning experiences.
What do students learn at a Cyber Bootcamp?
Students will have an opportunity to learn about a wide variety of fundamental cybersecurity topics through hands-on and project-based learning experiences. Concepts and course subjects range from cryptography, penetration testing, and password cracking to forensic techniques, network protocols, and threat intelligence, among many others. 
Who teaches the classes in the Cyber Bootcamps?
Many instructors are students themselves, such as undergraduate, grad students, or individuals pursuing PhDs. Others are professionals working in cybersecurity or a related industry.
How do I apply to attend a Cyber Bootcamp?
Apply by completing our online interest form. The AZ Cyber Initiative will contact anyone who fills out a form with more information on scheduling and availability. 
How much does it cost to attend a Cyber Bootcamp?
There is no cost to individual students to attend a Cyber Bootcamp. However, while students can attend free of charge, space is limited. Any student who is accepted for a slot at one of our Cyber Bootcamps and subsequently cancels or withdraws less than three weeks (21 days) prior to the first day will be charged a cancelation fee of $430, which is roughly the per-student cost of organizing and holding the event. 
Can I sponsor a participant or a session of a Cyber Bootcamp?
There is no cost to students who attend a Cyber Bootcamp, but the expenses associated with organizing and putting them on are substantial. Therefore, the AZ Cyber Initiative will gladly accept donations earmarked to sponsor student attendance or to cover any of the costs associated with the Cyber Bootcamps.  
While we are happy to accept contributions of any amount, a sponsorship donation of $430 will cover the cost of one student participant. For anyone interested in sponsoring all or part of a full week-long session, the cost of single bootcamp comes to roughly $12,900. 
Anyone interested sponsoring any part of a Cyber Bootcamp should contact us by email at mfelix@azcyber.org.
What does the daily schedule and curriculum for the Cyber Bootcamp look like?
We structure each day of the Cyber Bootcamps to make the best use of time so we can maximize learning and student engagement.  Every day of the program will look a little different, but, generally speaking, the camps will run from roughly 8:30 AM to 4:00 PM with breaks – including an hour for lunch – interspersed throughout the day. For both the in-person and virtual sessions, our goal to provide students with at least 5 hours of course content and interaction with instructors each day. 
What materials and equipment are students required to have for the Cyber Bootcamps?
For in-person sessions, most of the materials – including pens, notebooks, snacks, water, and virutal access – will be provided by the AZ Cyber Initiative. Students are welcome to bring their own preferred food items or writing materials, but they will not be required to do so.
For the virutal sessions, participants will need to have access to their own computer or laptop with audio & video capabilities, headphones (suggested), and Internet access. All virtual Cyber Bootcamp activities and projects are web-based, and students will need to stream live video calls, access emails, and websites. But they will not be required to download any software or install specialized applications, unless they are instructed to do so in advance by their instructors.
What is the attendance policy?
The attendance policy for the Cyber Bootcamp Program allows for 1 excused absence per session. We understand that emergencies happen, and students may need to be excused from class. We ask that, whenever possible, students notify their instructors of any anticipated absences and make necessary arrangements to make up any missed work.