Accelerate, advocate, and amplify the opportunities of an education, and ultimately a successful career in cybersecurity for Arizona students.
Develop the next generation of cybersecurity professionals in Arizona, capable of exceeding the expectations of the evolving digital workforce of the future.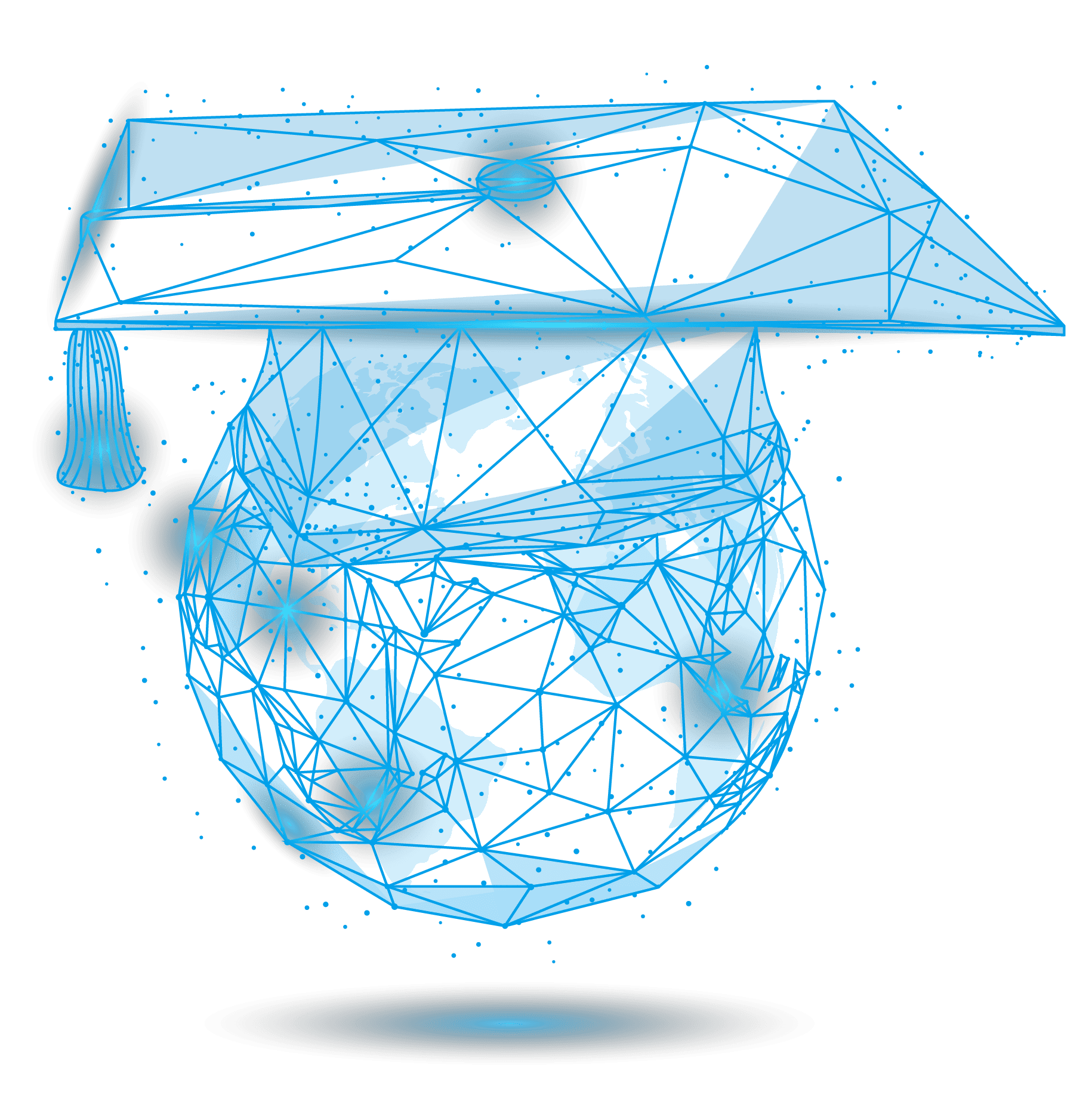 The AZ Cyber Initiative aims to create opportunities for High School students in Arizona interested in pursuing a career in Cybersecurity. We are dedicated to identifying and appropriately resourcing the next generation of Arizona student-leaders so that, through them, many others will join the fight against one of our nation's largest national security issues: Cybersecurity.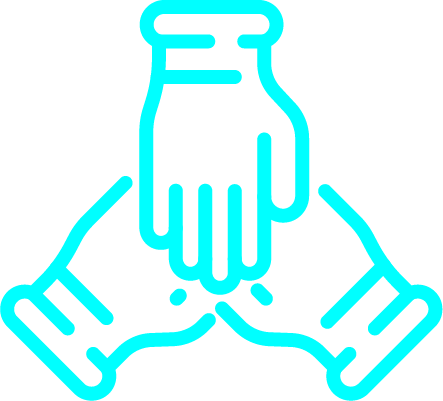 develop
a curriculum that equips high school students
and educators with strong cybersecurity
skills and provide access to programs that
enhance their professional development.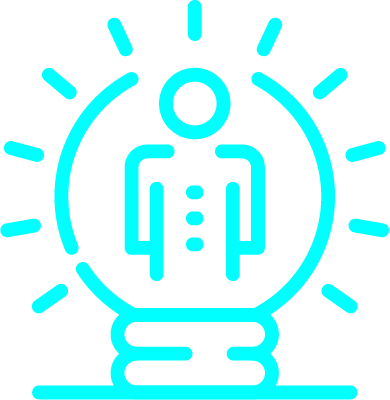 Identify
next generation leaders in Arizona that seek to become experts in the cybersecurity field to make their dreams of Higher Education or jobs in the Federal or Private sector.
Partner
with existing private and public institutions, and build new coalitions that will establish the state of Arizona as a leader in cybersecurity.
"The AZ Cyber Initiative is more than  just a non-profit. We are helping  build the next generation of cybersecurity professionals in Arizona".
Francisco Aguilar
Founder and Chairman of Blueprint Sports, and Founding Chairman of Cristo Rey St Viator College Preparatory High School
Chris Campbell
Chief Strategist at Duff and Phelps and former Assistant Secretary of the Treasury for Financial Institutions
Jenner Holden
Chief Information Security Officer (CISO) at Axon
Pete Kim
Chief Information Security Officer (CISO) at Raytheon Missiles & Defense
Heather Monthie
Cybersecurity Architect, Author, & Podcaster
Bill Waynick
Director at Air Force Cyberworx, United States Air Force
Bob Fabien Zinga
Head of Information Security, Directly/Information Warfare Commander, U.S. Navy Reserve
CORPORATE & PHILANTHROPIC PARTNERSHIPS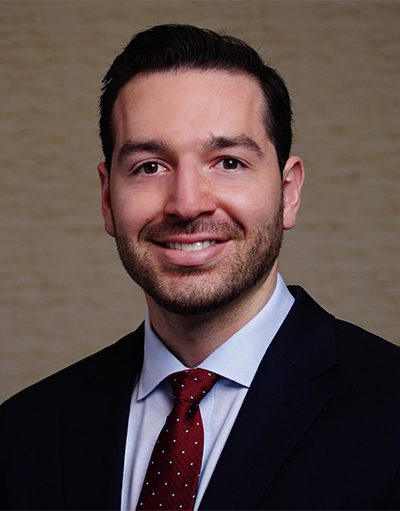 Manuel Felix
Founder and CEO
Manuel 'Manny' Felix is the Founder and Chief Executive Officer of the AZ Cyber Initiative, an approved and established 501(c)(3) non-profit organization with dedicated to developing and building the next generation of cybersecurity professionals in Arizona.
Prior to founding the AZ Cyber Initiative, Manny was a Cyber Risk & Strategy Senior Consultant in Deloitte's Risk and Financial Advisory practice, based in New York City. In that role, he was responsible for building strong partnerships with business leaders to drive cross-organization strategies and deliver business analysis and recommendations for best practices tailored to client needs. Specific areas of oversight included cyber risk strategy, governance, data protection, infrastructure security and program management.
Prior to his work in Deloitte, Manny dove into the start-up arena and joined Pueo Business Solutions as a co-founder and consultant, with offices based in Fredericksburg, VA and operations in Washington, D.C area. In his role, Manny oversaw the strategic planning, capability building, business development, and helped cement partnerships for the company's various service offerings. Additionally, he drove the transformation of the company's workforce planning, to include hiring, learning and development, talent management, recruitment, compensation & benefits to support business strategy. In his capacity as Consultant for one of the Agencies in the Intelligence Community (IC), Manny led major and minor upgrades for infrastructure applications, servers, storage, client computing, data center architectures, and security engineering services for Unclassified, Secret, and Top-Secret infrastructure.
Immediately prior to moving to Washington, D.C., Manny was a Petty Officer Third Class in the United States Navy reserves and was stationed at the Information Warfare Dominance Command (IWDC) Corry Station in Pensacola, Florida where he completed the Joint Cyber Analysis Course (JCAC) per his role as a Cryptologic Technician for Networks (CTN). Manny later earned his commission as an Intelligence Officer in the United States Navy.
Manny graduated from the University of Arizona with a bachelor's degree in Political Science with a focus in Foreign Affairs, and a second bachelor's degree in Spanish Translation and Interpretation. He holds a master's degree from the Georgetown University School of Continuing Studies in Applied Intelligence, with a focus in Cyber Defense, Law Enforcement, and National Security.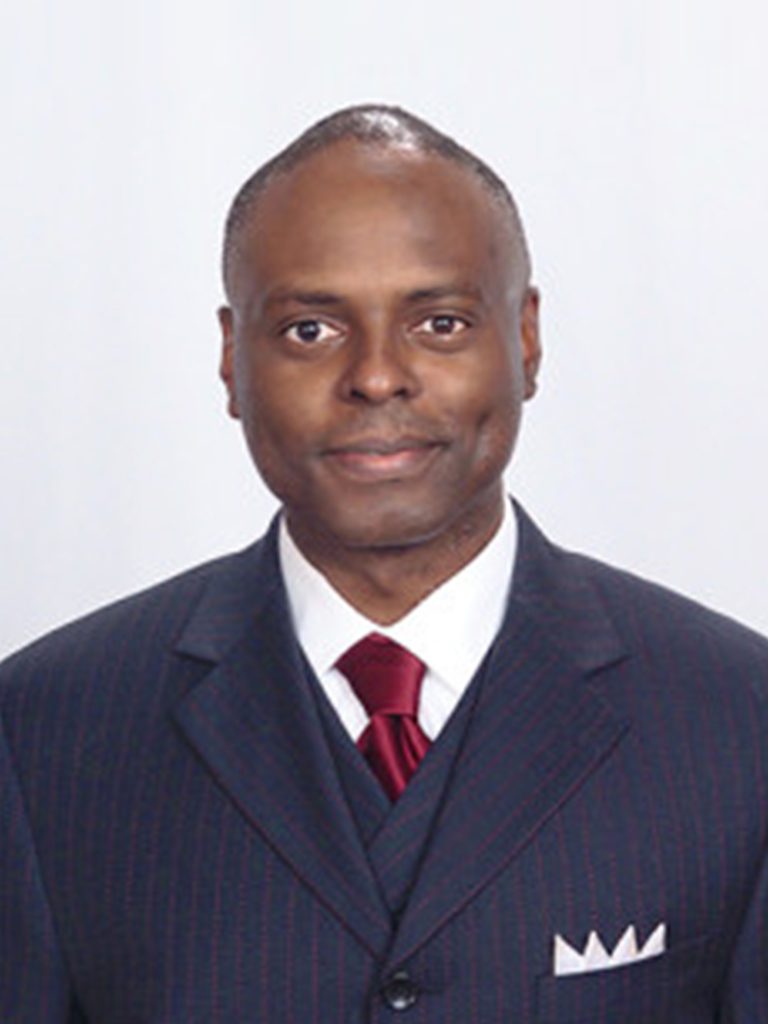 Bob Fabien Zinga
Head of Information Security, Directly/Information Warfare Commander, U.S. Navy Reserve
Bob Fabien Zinga is a cybersecurity executive commissioned in the U.S. Navy Reserve as an Information Warfare qualified Information Professional Officer with more than 16 years of honorable service. He is a Commander (CDR) who is currently serving as the N1 Head (V.P. equivalent) of a sixty-member unit supporting the Commander of U.S. Pacific Fleet (COMPACFLT): NR COMPACFLT MOC DET 601, San Diego, CA. He is also the Head of Information Security at Directly, the leader in support automation, helping enterprise companies launch and train virtual agents that double their automation rate. He has more than 23 years of certified Information Technology experience with expertise in leadership, secure enterprise information technology business operations, and project management in three distinct industries: higher education, U.S. Government, and High-Tech.
He holds two Master's Degrees in Business Administration (MBA) and Management (MSM) specializing in Naval Operations & National Security from the University of Maryland University College (UMUC), a Bachelor's Degree in Chemistry: Biology from the University of Alabama (U.A.), and has studied at Harvard University, the Naval Postgraduate School (NPS), the Naval War College (NWC), the Defense Acquisition University (DAU), the Global Maritime and Transportation School (GMAT), and the National Defense University (NDU).
Bob holds several technical certifications, including Project Management Professional (PMP®), Certified Information Systems Security Management Professional (CISSP®-ISSMP®), Certified Chief Information Security Officer (C|CISO), Certified Ethical Hacker (C|EH), Microsoft Certified Trainer (MCT), Microsoft Certified Systems Engineer: SECURITY (MCSE:SECURITY), and VMware Certified Professional (VCP)- to name a few.
Prior to assuming his current position at Directly, Bob served as the Director of Security Program Services at Truvantis, the leader in providing holistic, world-class information security expertise within reach for small and mid-sized companies and individual departments, balancing security, practicality, and cost.
Prior to Truvantis, Bob served as the Information Security Manager at Groupon (NASDAQ: GRPN), the global leader of hyper-local commerce, offering consumers a vast mobile and online marketplace to discover and save on unbeatable local deals worldwide. Prior to Groupon, Bob served as the Senior Security Engineer of Pivotal Software Inc., the global leader at the intersection of big data, PaaS, and agile development. Prior to Pivotal, Bob served as the Director of Cybersecurity and Privacy for the Defense Language Institute Foreign Language Center in Monterey, CA, and as a Senior Security Engineer for his alma mater- the University of Alabama in Tuscaloosa, AL, respectively.
Bob serves as a Board Director (Chief Technology Officer, CTO) for Black Girls Hack, a leading non-profit 501c(3) corporation bringing awareness and providing knowledge, training, mentoring, and resources to increase diversity and representation for black women and girls in Cybersecurity. He has served as a Board Director of the Westmount Community Association, Board Manager of the Central YMCA, and Industry Advisor Board Member for Catalyst Operating Advisors in the San Francisco Bay Area, CA, where he lives with his wife Demetria, two daughters, and exuberant Shih Tzu.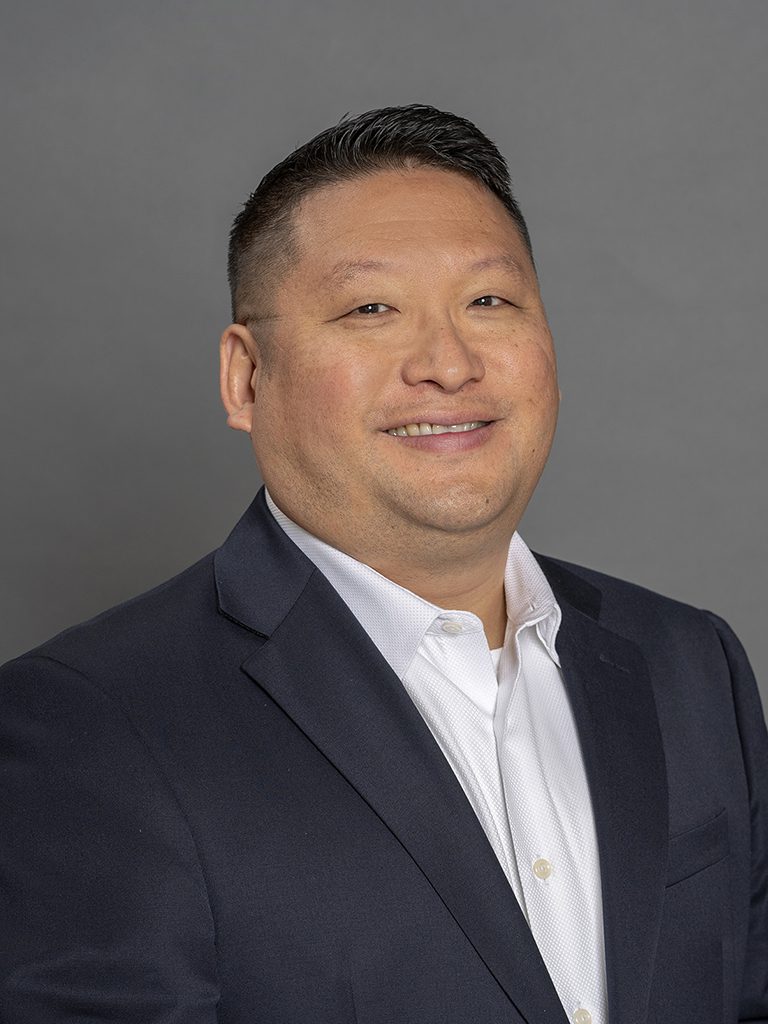 Pete Kim
Chief Information Security Officer (CISO) at Raytheon Missiles & Defense
Pete Kim is the Chief Information Security Officer of Raytheon Missiles & Defense, a business of Raytheon Technologies. He leads the company's cybersecurity and compliance strategy and deploys a wide range of services to protect a broad portfolio of air and missile defense systems, precision weapons, radars, command and control systems and advanced defense technologies. Pete is also the Board Vice President of the Arizona Cyber Threat Response Alliance and Chair of the Arizona Cyber Threat Response Alliance, Arizona C-Level Cyber Roundtable. Pete is a retired United States Air Force Colonel and Senior Executive Service member where he held multiple leadership positions shaping national cyber operations and strategies. Prior to joining Raytheon, Pete was the U.S. Air Force Chief Information Security Officer.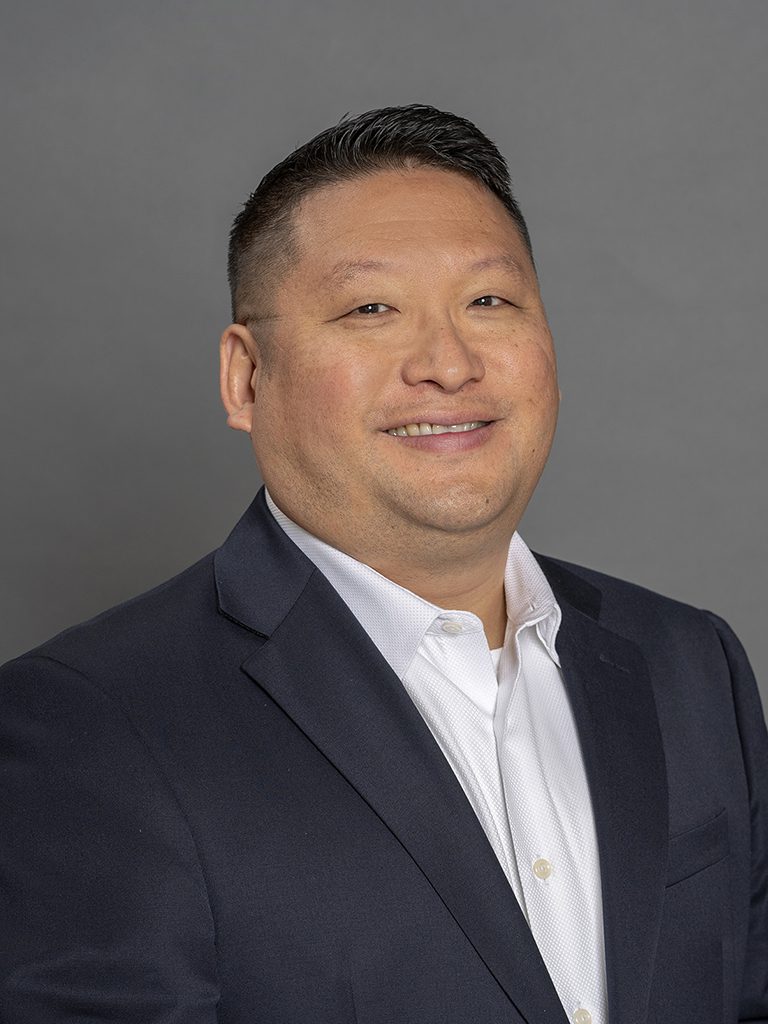 Jenner Holden
Chief Information Security Officer (CISO) at Axon
Jenner has over 15 years experience evaluating, developing and managing enterprise level information security programs. His experience includes conducting security assessments and audits of public institutions, and managing the defensive posture of highly critical and sensitive systems. He has lead the security efforts for the Arizona Department of Education, and Lifelock, a leading identity theft protection provider. Since 2013, Jenner has delved deeply into providing world-class cloud security as the Chief Information Security Officer for Axon, including Axon Evidence, a cloud-based digital evidence repository for law enforcement. He is also in the middle of the emerging world of security for Internet-of-Things (IoT) devices, as Axon builds secure wearable devices, like body cameras,  for public safety. Jenner has a BA in Economics and a Master of Public Administration from Brigham Young University. He is also a Certified Information Systems Auditor (CISA).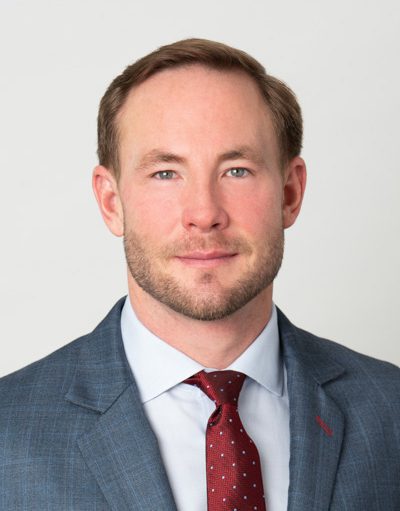 Chris Campbell
Chief Strategist at Duff and Phelps and former Assistant Secretary of the Treasury for Financial Institutions.
The Honorable Christopher E Campbell is the Chief Strategist at Duff & Phelps, based in New York. He is a frequent guest commentator on national news programs on matters involving the economy.
Prior to Duff & Phelps, Chris was unanimously confirmed by the U.S. Senate to serve as the Assistant Secretary of the Treasury for Financial Institutions from 2017 to 2018. In that role, he was responsible for coordinating the Department's efforts regarding financial institutions legislation and regulation, legislation affecting federal agencies that guarantee financial institutions and securities markets legislation and regulation. Specific policy and program areas of oversight included government-sponsored enterprises, critical infrastructure protection (cyber security) and compliance policy, the Federal Insurance Office (FIO), small business, community development and affordable housing policy.
Chris was the Treasury board representative on the boards of the Pension Benefit Guarantee Corporation (PBGC) and the Financial Industry's Critical Infrastructure Group. He regularly met with the heads of the 15 federal financial regulators. Additionally, he oversaw the Deputy Assistant Secretaries for Financial Institutions Policy and Small Businesses, Community Development, Affordable Housing and Cyber Security, in addition to a staff of 200.
Prior to his role at the Treasury department, Chris was the majority staff director of the U.S. Senate Committee on Finance. He designed, managed and coordinated the U.S. Senate Republican agenda in the areas of international and domestic taxation, international trade, Medicare, Medicaid, Social Security, the U.S. National Debt, and oversight of three presidential cabinet secretaries. He was named by Roll Call Newspaper as one of the 50 most influential staffers on Capitol Hill, seven years running. Previously, he served as legislative director to Senator Orrin G. Hatch, where he coordinated and managed the senator's legislative activities.
Promptly, prior to rejoining Senator Hatch's staff, Chris owned a business consulting firm that specialized in business strategy for clients from all-sized companies across the country, and from a variety of industries.
Chris is a director of Intrado, Coinstar, WeConnect Health Management, tZERO, and a board advisor at Cross River Bank. Additionally, he is a Professor of Practice at his alma matter, Thunderbird School of Global Management. He also serves as a strategic advisor and consultant to several large national and international organizations. He is a member of the Council on Foreign Relations.
He holds an MBA from Thunderbird School of Global Business Management and a Bachelor's Degree in Political Science from the University of California, Santa Barbara.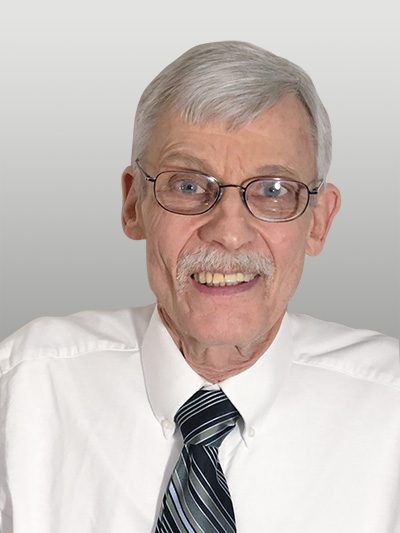 Greg Droeger
Attorney at Law, Law Offices of Gregory L. Droeger
Gregory "Greg" Droeger is the President of the Law Offices of Gregory L. Droeger, with a practice focused on Estate Planning; an accomplished and well-respected law firm in Nogales, Arizona, located in Santa Cruz County. Widely acclaimed as one of the most effective lawyers in Southern Arizona, Greg has developed the strong reputation of not only consistently achieving successful results for his clients, but doing so with an infectiously positive disposition that is best-in-class. Greg has the distinction of having been selected as one of the Arizona Bar Foundation's Top Fifty pro bono attorneys five times over his law career.
Prior to his creation of a thriving legal practice in Southern Arizona, Greg was an acclaimed professor of automotive technology and metals joining technology at Nogales High School, Patagonia High School and Pima College. Greg also served two years in the United States Merchant Marine.
Greg served for fifteen years on the board of Southern Arizona Legal Aid, Tucson, Arizona, and twelve years as a board member of the Santa Cruz County Family Guidance Center in Nogales, Arizona, both of which are charitable foundations.
Gregory was born in Van Nuys, California and grew up in Southern California, attending both parochial and public schools, and graduated from the Severn Academy in Severna Park, Maryland. Greg graduated from Arizona State University with a Bachelor of Science degree in Aeronautical Technology. He later entered the James E. Rogers College of Law at the University of Arizona, graduating with a Juris Doctor degree.
Greg is married with five children and currently resides in Nogales, AZ where he enjoys model railroading and caring for his 6 dogs.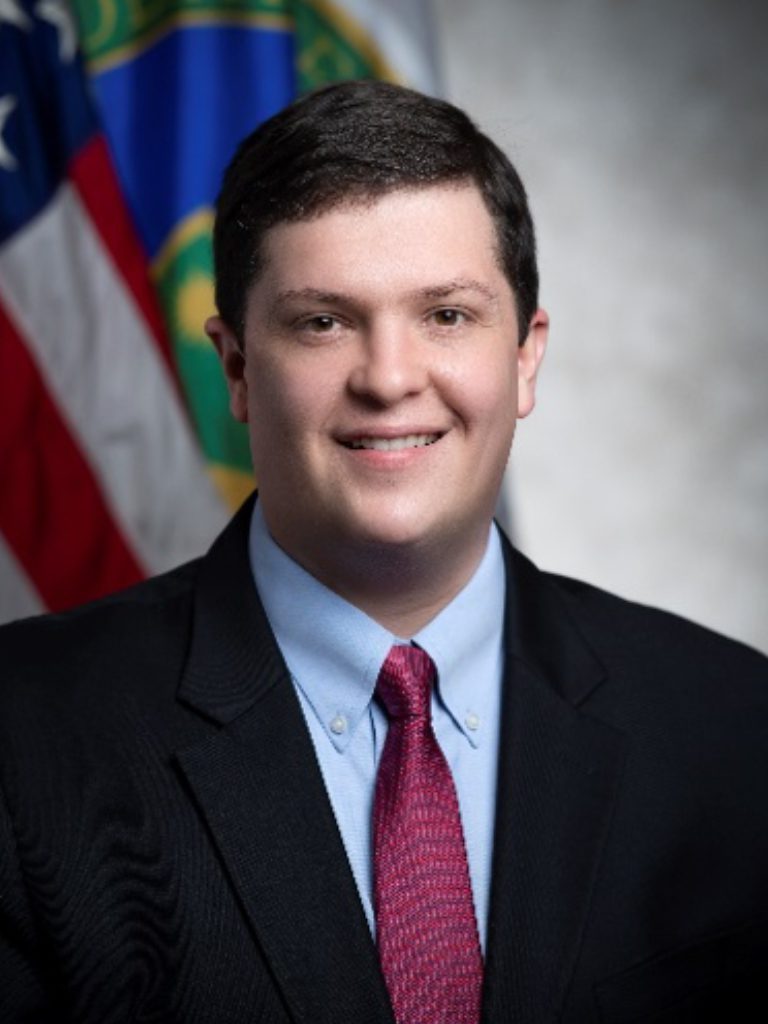 Nick Andersen
Chief Information Security Officer - Public Sector at Lumen Technologies
Nick Andersen is the Chief Information Security Officer (CISO) for Public Sector at Lumen Technologies.  Andersen served previously the Principal Deputy Assistant Secretary for the Office of Cybersecurity, Energy Security, and Emergency Response (CESER) at the U.S. Department of Energy.  He was appointed to lead DOE's national effort to secure U.S. energy infrastructure against all hazards, reduce impacts from disruptive events, and assist industry with restoration activities. CESER works closely with the electricity and oil and natural gas industries; other Federal agencies; State, Local, Tribal, and Territorial (SLTT) communities; and DOE's national laboratories to advance national energy security and prepare for, respond to, and recover from evolving threats and events to critical infrastructure.
Prior to joining the Department of Energy, Nick Andersen served in the White House Office of Management and Budget (OMB) as the Federal Cybersecurity Lead and Senior Cybersecurity Advisor to the Federal Chief Information Officer, where he led the OMB Cyber Team and was responsible for government-wide cybersecurity policy development and compliance of shared federal security services.
Andersen previously served as CISO for the State of Vermont, where he was appointed to lead State efforts pertaining to the security and protection of data, security compliance activities, risk reduction, security operations, and threat intelligence.
Prior to this, Andersen was a senior executive and senior intelligence officer serving as the Chief Information Officer for Navy Intelligence and was the Head of the Office of Intelligence, Surveillance, and Reconnaissance Systems and Technologies at the U.S. Coast Guard.  He has served on active duty with the U.S. Marine Corps, managing intelligence mission systems in Iraq, Europe, and Africa; and has led cybersecurity and technology programs worldwide with several leading and emerging companies.
Andersen holds a Bachelor of Science in Information Technology Management and a Master of Science in Information Security and Assurance. He has received awards from the U.S. Navy, U.S. Marine Corps, U.S. Coast Guard, and Intelligence Community.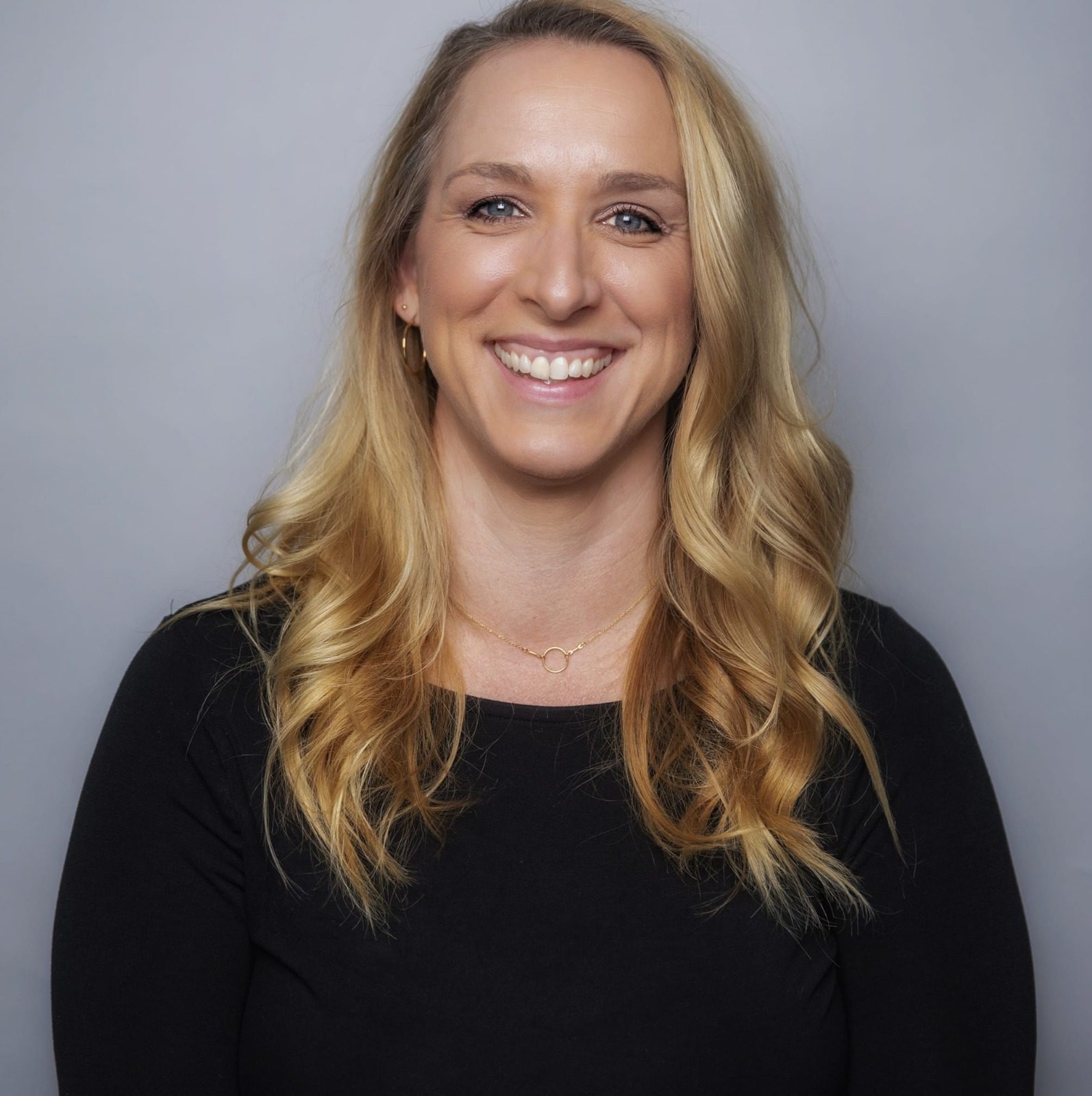 Heather Monthie
Cybersecurity Architect, Author, & Podcaster
Heather Monthie, PhD is an accomplished cybersecurity professional, STEM leader, author, podcaster, and mentor. She has nearly 25 years experience in aviation, cybersecurity, and STEM education. She has served in STEM education positions in K-12 and higher education. A former Professor and Dean, Heather is currently a cybersecurity architect in the aerospace industry combining her love of aviation and security. 
An author and podcaster, Heather has also published the book, "Beginner's Guide to Developing a High School Cybersecurity Program" designed to help homeschool families and high school teachers support their children learn more about cybersecurity.
Dr. Monthie has also served on AZ Governor Ducey's Arizona Cyber Team as a higher education representative, served as co-chair of the collegiate working group of the National Initiative for Cybersecurity Education (NICE), and served on the Executive Council of CompTIA AITP. As part of her work in higher education, Dr. Monthie was the recipient of the Gen Cyber grant to provide training to high school teachers on cybersecurity. In addition, she worked with Code.org to help train Arizona high school teachers in computer science. 
Passionate about STEM and aviation, Heather is the founder of Educators Who Drone, an online community of teachers, parents, and pilots who are dedicated to introducing kids to aviation and other STEM disciplines through drones. 
Heather has earned a Bachelor's in Computer Science, a Master's in Teaching with a Computer Science emphasis, and a Ph.D. in Information Technology. She holds a Certified Cybersecurity Systems Architect certification. She is also an FAA Certificated Flight Instructor, Commercial Pilot with an Instrument rating, Advanced Ground Instructor, and Part 107 Unmanned Aircraft Pilot. You can find her online at www.HeatherMonthie.com
Want to know more? Let's start a conversation!