AZ Cyber Initiative
Middle School Cyber Bootcamp (Pilot)
Scheduling Details to Come
Helping arizona Middle school students get an early start to prepare for careers in cybersecurity
The Cyber Bootcamp is a fun and engaging program designed to help middle school students explore cybersecurity as a career. This two-day pilot program introduces students to cybersecurity fundamentals, hands-on activities to reinforce learning, and opportunities to interact with industry professionals to inspire future career paths.
Students who participate in this program will gain practical kno,wledge, hone their problem-solving skills, and improve their communication abilities, all of which are essential for success in the growing field of cybersecurity. 
Highlights from Spring 2023 Pilot Session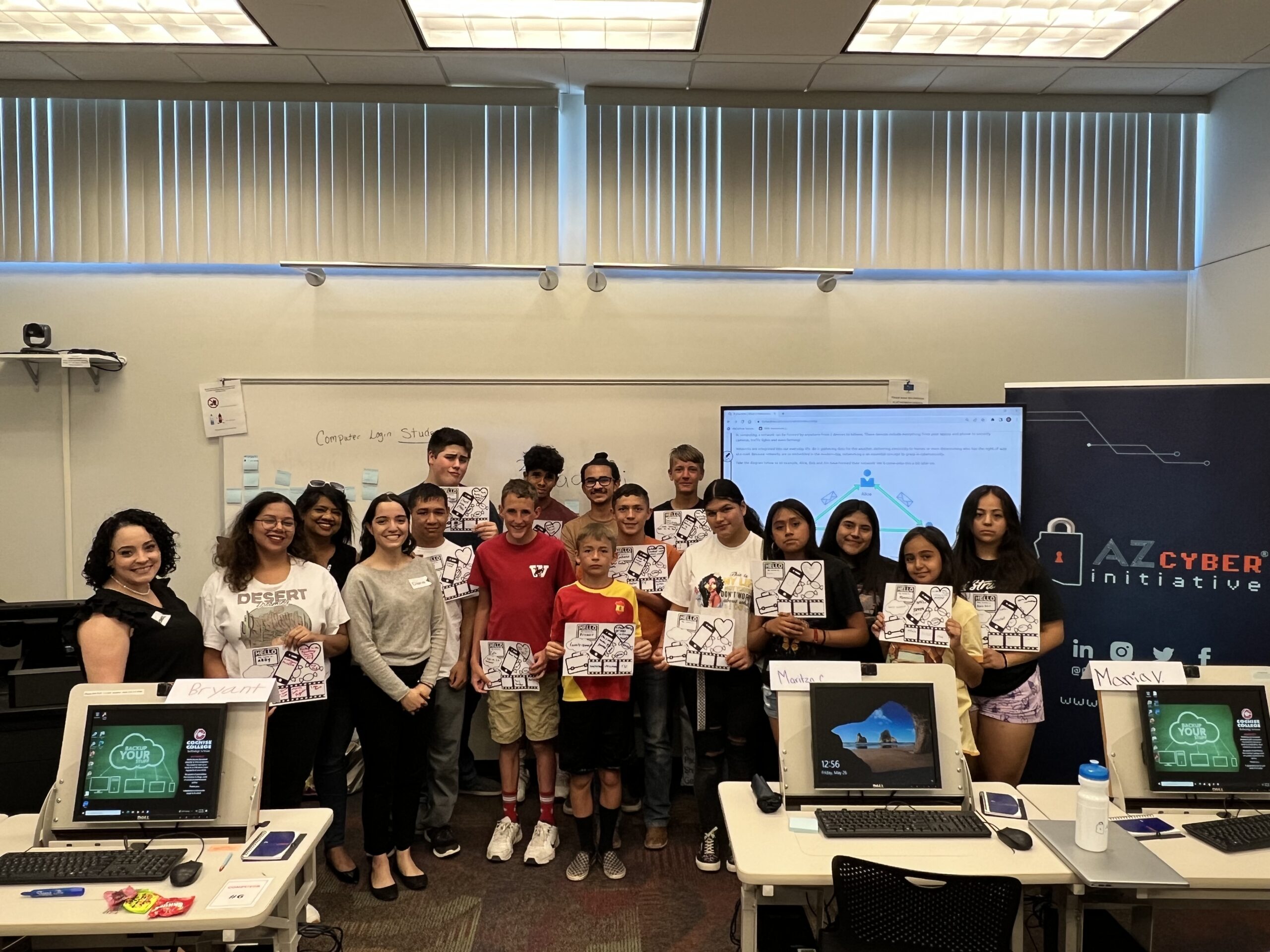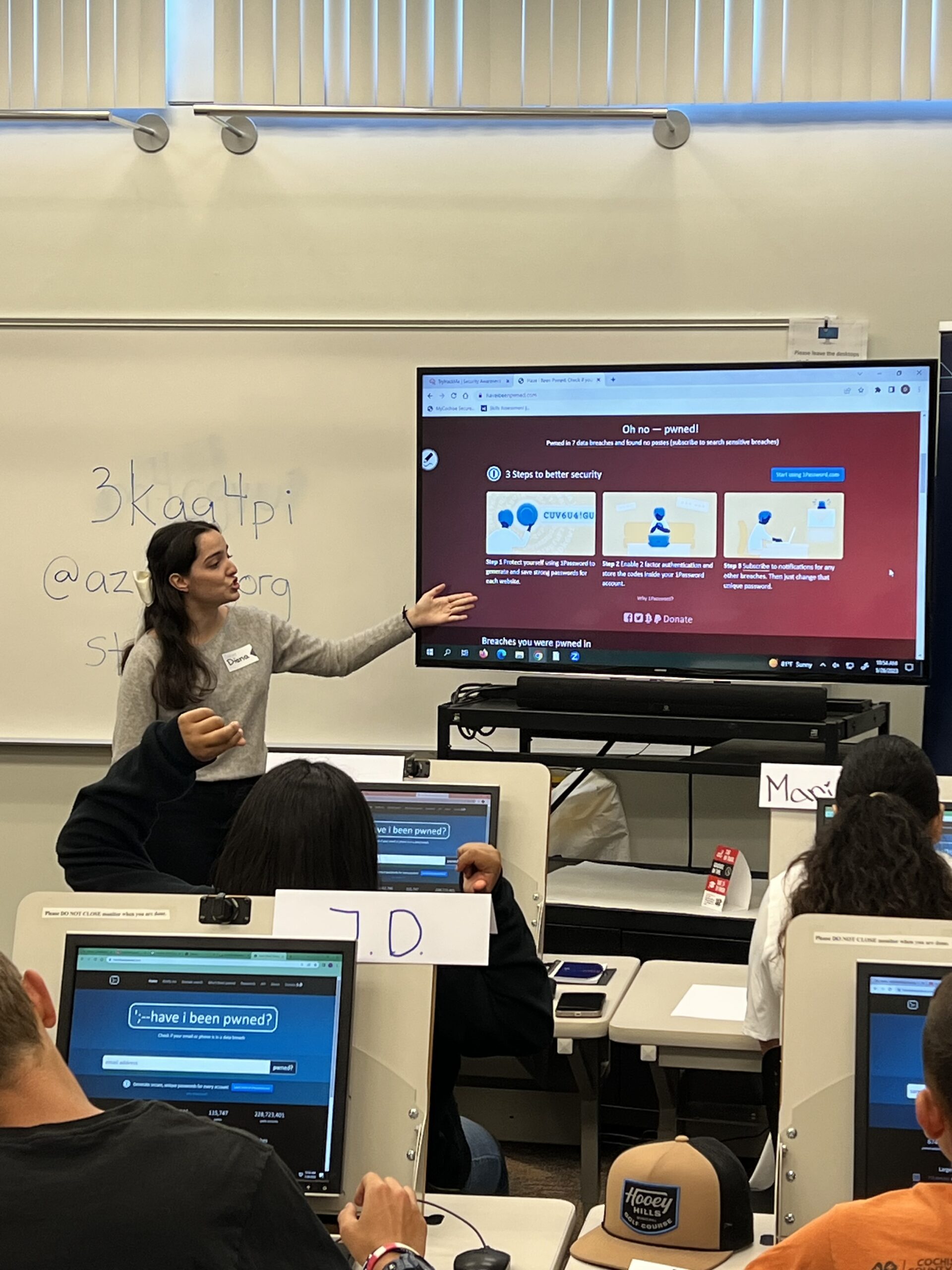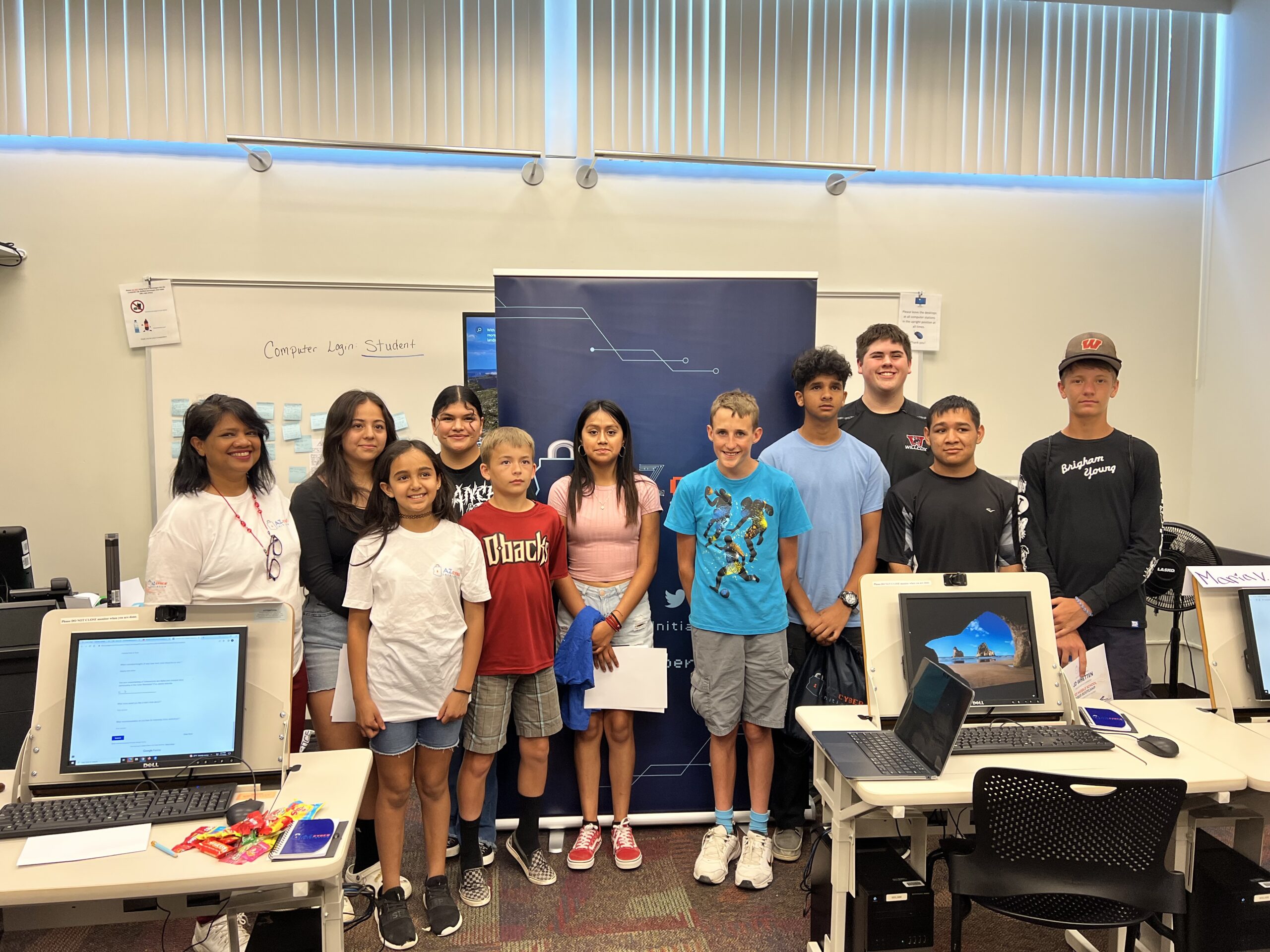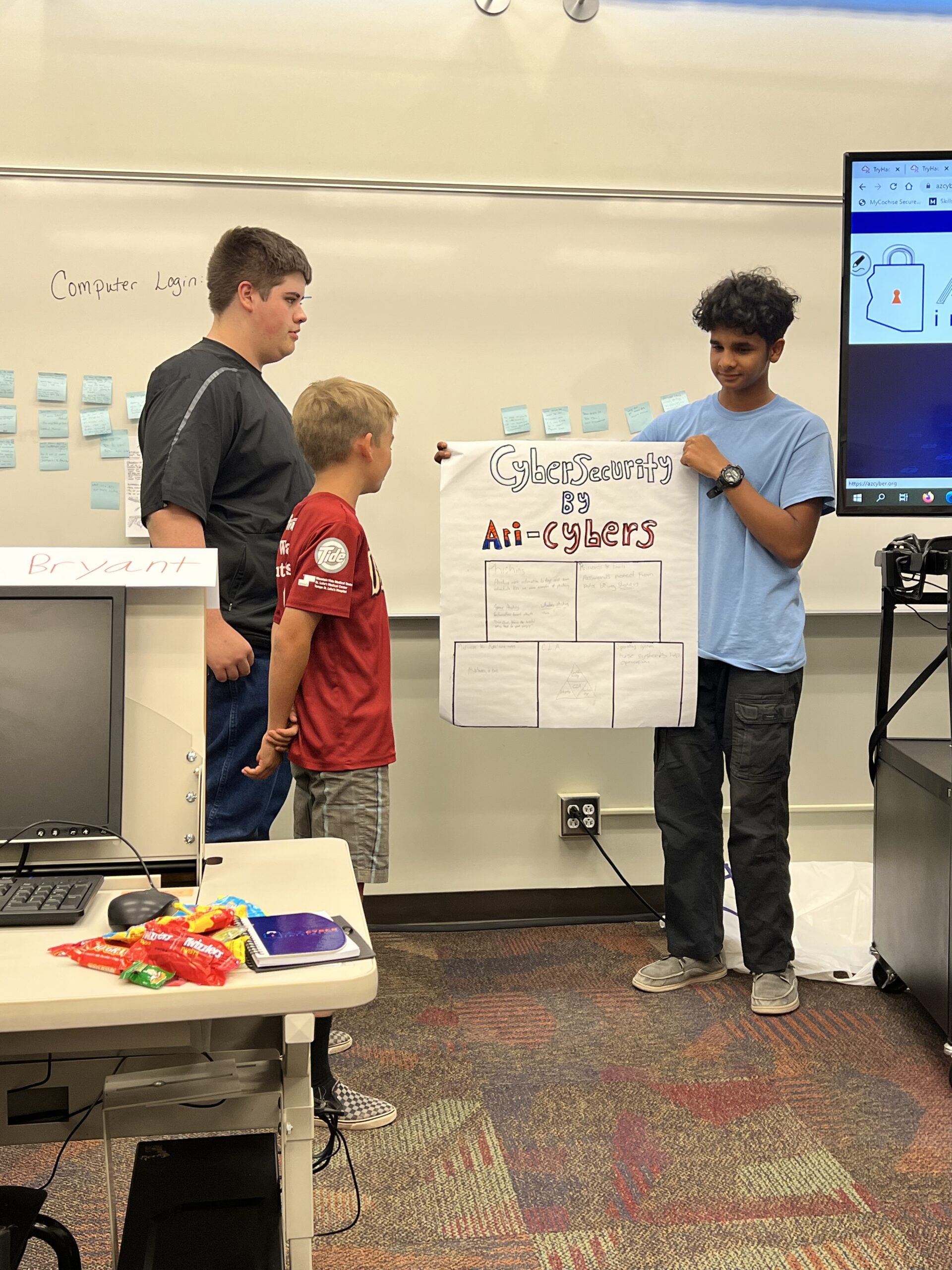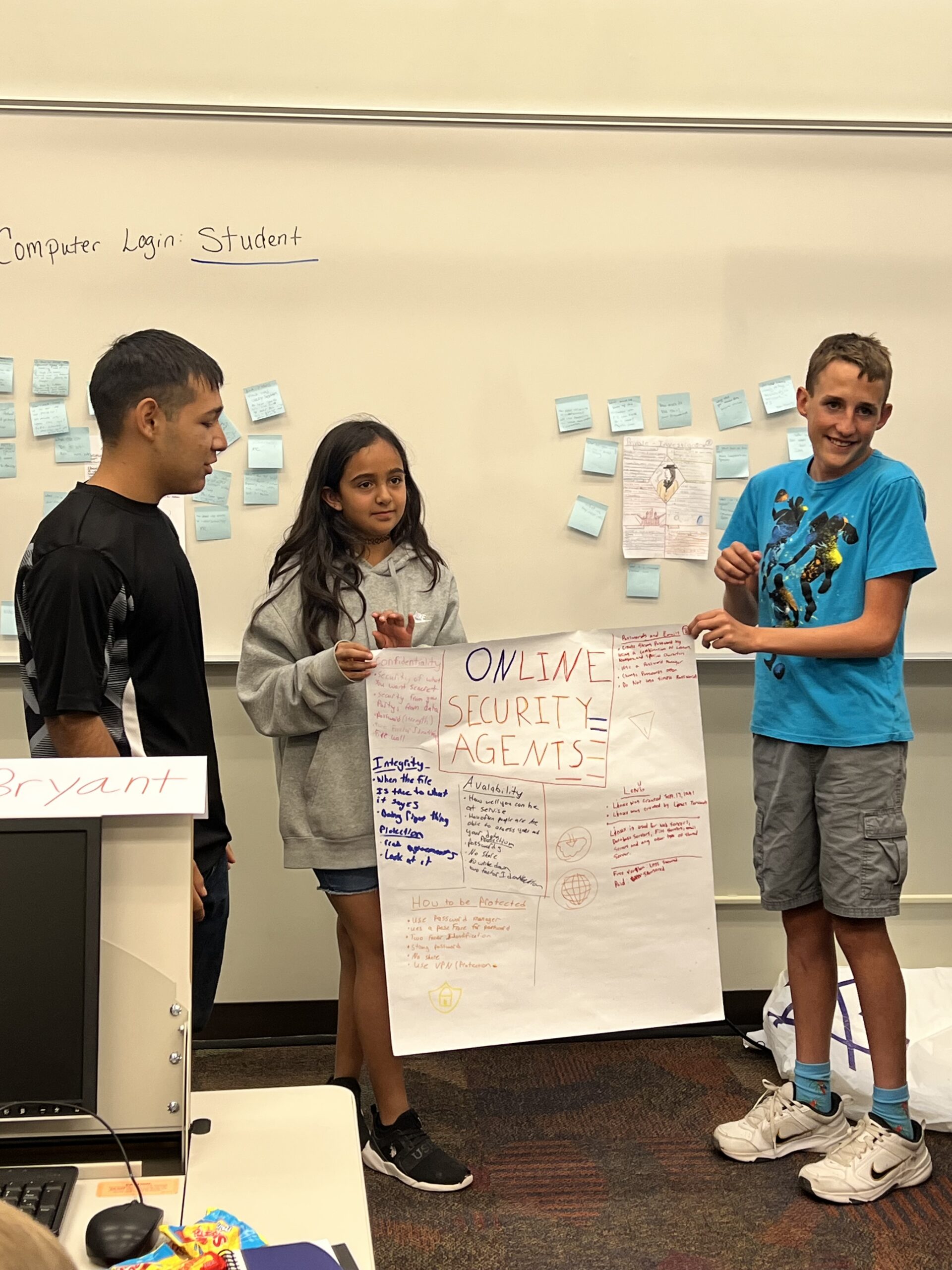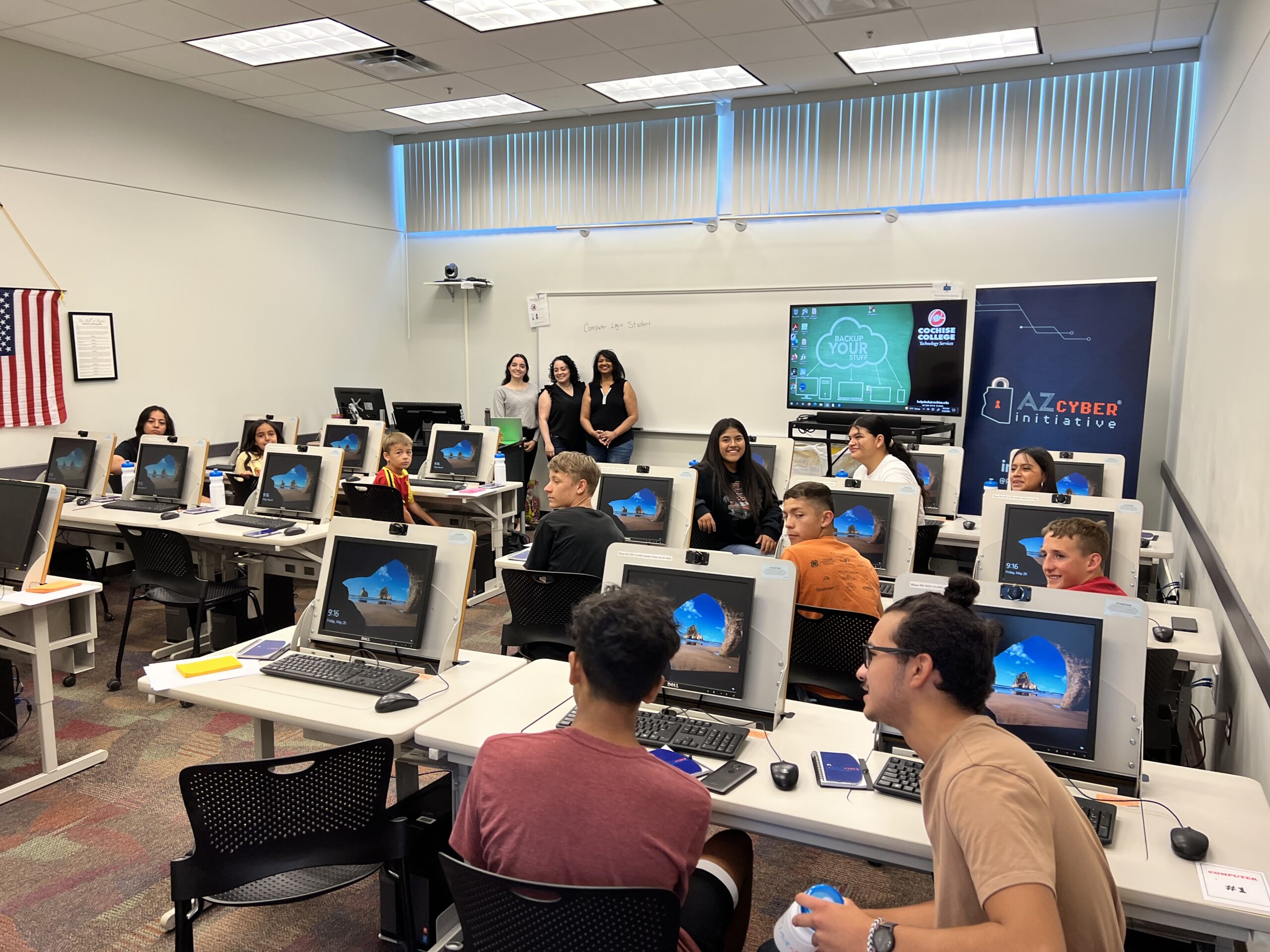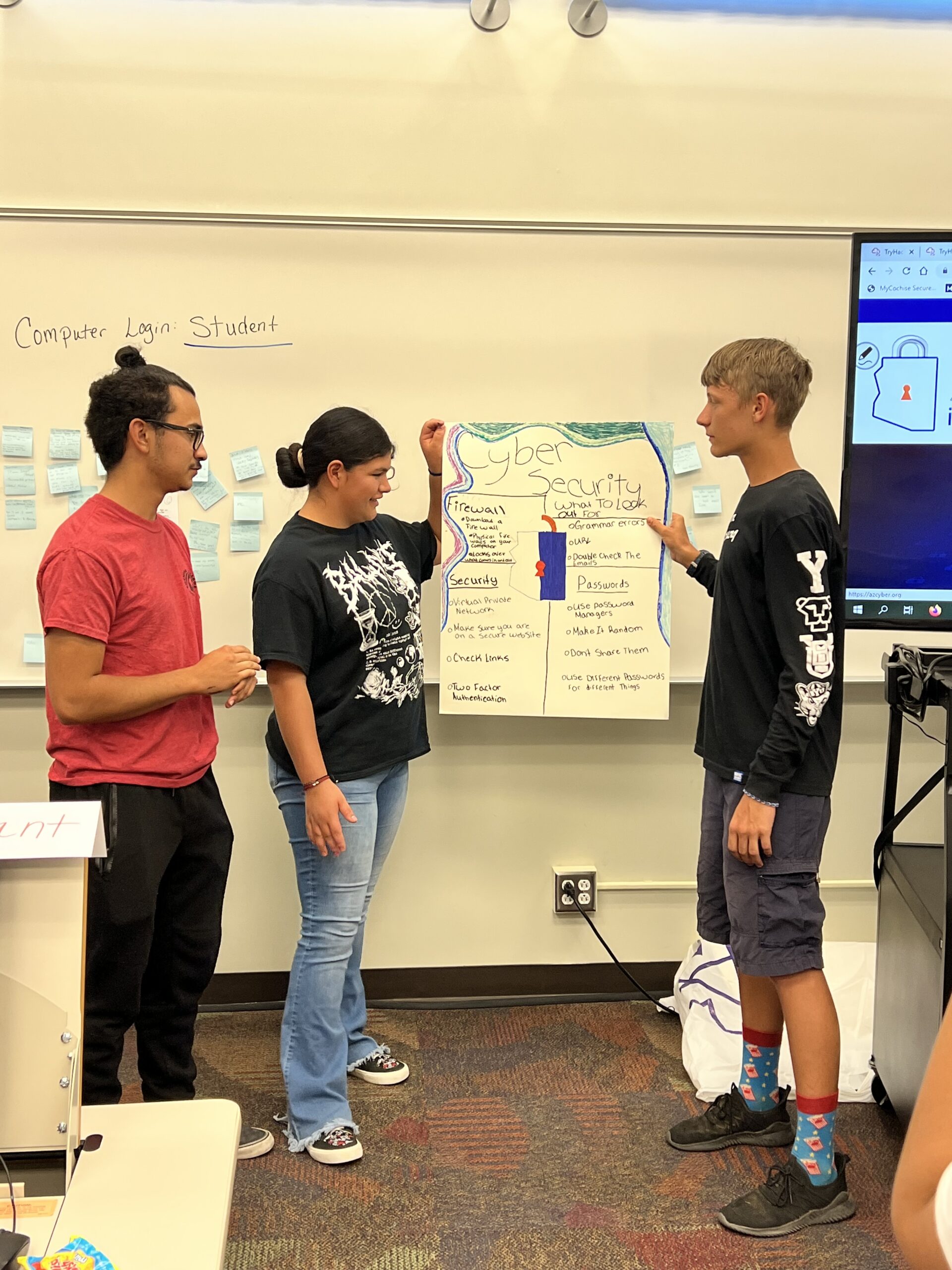 Curriculum
A jump-start on vital career skills and understanding of online safety
Subjects and Courses Include:
Security Awareness
Careers in Cyber
Internet Safety
Protecting Personal Information
Creating Strong Passwords
Identify Fake Websites
Avoid Online Scams
Ethical Online Behavior
Frequently Asked Questions
What is the Middle School Cyber Bootcamp program?
The Middle School Cyber Bootcamp is a program designed to give pre-high school students an early start on pursuing interests in IT and cybersecurity and learn essential online safety and privacy concepts. Like our high school student bootcamp, participating students will receive instruction from experts and industry leaders on key cyber-related topics and issues. 
Who can attend a Middle School Cyber Bootcamp?
Participation is open to students attending an Arizona middle school.
Spots are limited and offered on a first-come, first-serve basis, and reserved for students who will be able to fully participate in the bootcamp without missing any schedule sessions or activities.
How much does it cost to attend a Middle School Cyber Bootcamps take place?
There is NO cost to attend. But spots are limited and are offered on a first come first serve basis.
When and where do the Middle School Cyber Bootcamps take place?
This is a pilot program in 2023.
Dates and locations of future sessions are currently TBD.
How do I apply to attend a Middle School Cyber Bootcamp?
Interested students should fill out our online interest form to reserve a slot and receive scheduling updates for the Middle School Cyber Bootcamps.